Entrepreneurial thinking can save the high street: David Alexander comment
Two major news items last week provided a reminder, if one was needed, that in terms of recovery from the pandemic, we are in for a marathon rather than a sprint.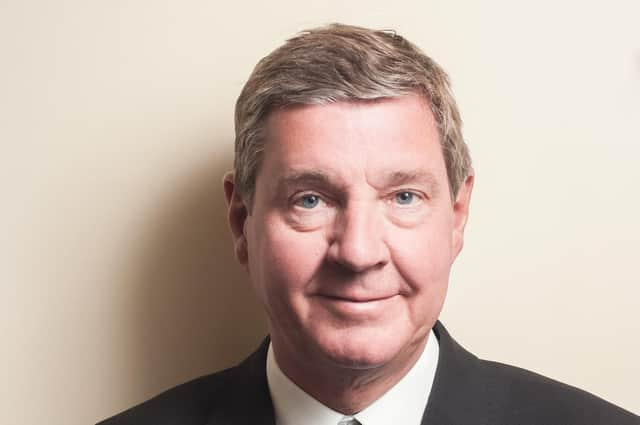 There was justified euphoria after the United Kingdom safety regulator had cleared the anti-Covid vaccine developed by Pfizer but soon after we were brought down to earth again with the announcement of the collapse of two of the country' biggest high street retailers, Debenhams and the Arcadia Group, the latter whose brands include the iconic Burton, a name tens of thousands men of a certain age (myself included) associate with the purchase of their first made-to-measure suit.
But just as Burton's bespoke suits became a victim of changing fashion tastes, its in-store, youth-orientated successor has also succumbed to the growing popularity of shopping online, undoubtedly accelerated by the social restrictions that have resulted from the pandemic.
This, of course, has serious implications for the property sector as well as the retail trade – and for the public in general, including those who have abandoned the high street for the internet, many of whose pensions are, at least partly, invested in shop and store buildings soon to be without tenants.
"Simple", say some, "turn the empty space into residential units. It's not as if the UK, with its growing population, exactly has a surfeit of homes at the moment, is it"?
But sometimes this option can be simplistic rather than simple. Some retail properties are just not suitable for physical conversion to residential internally or, even if they are, the costs involved often turn out to be prohibitive. Also the few retail properties in prime city centre locations that have been converted to residential tend to be aimed at the higher-end buyer, not the young couple on a limited income looking for a foothold on the property ladder. Properties on Edinburgh's Princes Street, with their sweeping views over the Waverley Valley to the Castle and the magnificent "arts and crafts" buildings on Ramsay Garden, would probably qualify in that respect.
It may be, however, that Edinburgh has more opportunities than most city centres for conversion opportunities given that a significant part of the commercial stock was originally built as housing during the Georgian and Regency periods. We were involved in one such development on Castle Street (for readers unfamiliar with the Capital, it stands at a right angle with Princes Street) which not only sold quickly but, even more encouragingly, most of the units were purchased for owner-occupation rather than as rental investments. On nearby North Castle Street, an office building occupied for many years by a major firm of solicitors was similarly returned to residential; part of the building had once been the home of Sir Walter Scott.
Since the pandemic accelerated the downturn in footfall on the high street and in purpose-built shopping centres, the specialist property press has been busy with articles speculating what the future might hold. There seems to be a belief in some quarters than underperforming edge-of-town parks and centres might be the more suitable for conversion to housing, with perhaps some limited retail at ground floor level.
Economies of scale could be achieved by building the housing higher than the shops they replaced while greater use could be made of a space released by the reduced car parking area required for a residential development compared to a shopping centre.
To paraphrase Mark Twain, reports of the death of the high street "may have been greatly exaggerated". Not so long ago the conventional book shop seemed moribund following the rise of Amazon and the invention of Kindle and similar e-readers. But then came a turnaround; and while general shop vacancies continued to rise, bookstore openings began to exceed closures as the sector reinvented itself as an "experience" rather than just a place to shop. It's even been suggested that Amazon actually contributed to this revival by introducing newcomers to book-reading, some of whom have then gravitated to stores rather than solely buying online.
Traditionally, commercial property – particularly in prime locations – has usually provided better overall returns than residential. Therefore we should not underestimate the ability of entrepreneurs to come up ideas that will enable commercial buildings to hold their value and, consequently, save our town centres from becoming, as Billy Connolly once said of certain Glasgow housing estates, "deserts wi' windaes".
- David Alexander is managing director of DJ Alexander
A message from the Editor:
Thank you for reading this article. We're more reliant on your support than ever as the shift in consumer habits brought about by coronavirus impacts our advertisers. If you haven't already, please consider supporting our trusted, fact-checked journalism by taking out a digital subscription: www.scotsman.com/subscriptions
Comments
 0 comments
Want to join the conversation? Please or to comment on this article.