Ensuring good working arrangements with influencers
When influencers promote a brand it can be great for business but if the relationship turns sour it can lead to legal and reputational damage. Shepherd and Wedderburn is running a series of webinars to help companies avoid the potential pitfalls.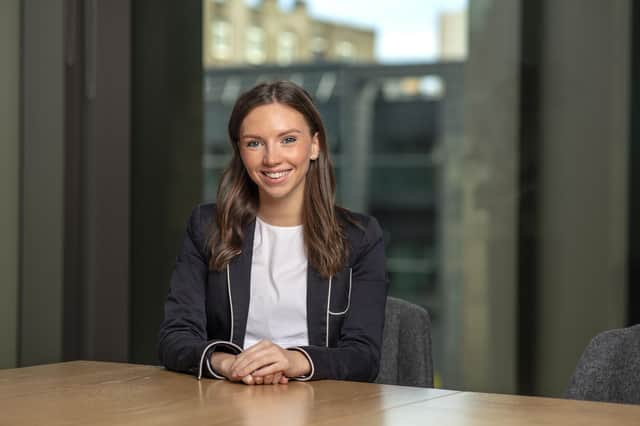 Carly Duckett, a solicitor in the commercial disputes team at Shepherd and Wedderburn, will be on the panel of experts at the first webinar on October 6
Carly Duckett, a solicitor in the commercial disputes team at Shepherd and Wedderburn, will be on the panel of experts at the first webinar on October 6.
She says attitudes to marketing and advertising have changed as we embrace the digital age. Where businesses might have once relied on traditional forms of advertising they are now turning to social media.
That includes using influencers. But without a contractual agreement covering their relationship it can be a risky move. Carly says: "If someone has been sent a product to try from a brand, the influencer might then produce a positive post about that product and the brand might then want to repost that image. However, there is a risk that further down the line an influencer might object to being re-posted, or a brand may object to the influencer continuing to promote their products."
The reasons for a breakdown in a relationship can be complex but brands and influencers can mitigate against that risk with a formalised agreement, set out right at the start of any relationship.
Carly says: "The influencer might begin to work with other brands who don't want the influencer to be promoting a competitor, or the brand itself may decide the influencer is not the right fit for them anymore. That is why we would recommend developing a contractual relationship, setting limits on what can be shared, re-posted or re-used, so that everyone involved understands their rights."
It may seem this is restricted to the world of celebrities on reality TV shows but it can include big tech companies, gardening and even DIY.
And Carly warns that even though social media posts are readily available and simple to re-post there is a real risk that brands can get into trouble. "It is very easy to post someone's image, and not all brands are aware of the risks. For example, a marketing team might not run everything past their legal department for advice. If a written agreement is not in place, the legal position can be less clear, and they risk becoming embroiled in a legal dispute.
"As well as the potential legal implications being quite serious, a dispute can also cause reputational damage."
Re-sharing images is the biggest risk but there are also potential problems with re-using words which have described a brand's products. Carly adds: "Both sides have an image to protect and short-term thinking when you re-post something can have a long-lasting effect. That is why our team of experts are on hand to give advice right from the start."
Carly and her team are experts in this rapidly expanding field and are running a two-part webinar series to assist brands working with online platforms.
In the first session they will cover:
- Copyright infringement on social media
- How to manage influencer relationships
- How to avoid disputes when promoting products
In the second session the topics are:
- Legal grounds to challenge or complain about objectionable online content
- Regulating fraudulent advertising online
- How best to deal with objectionable online content