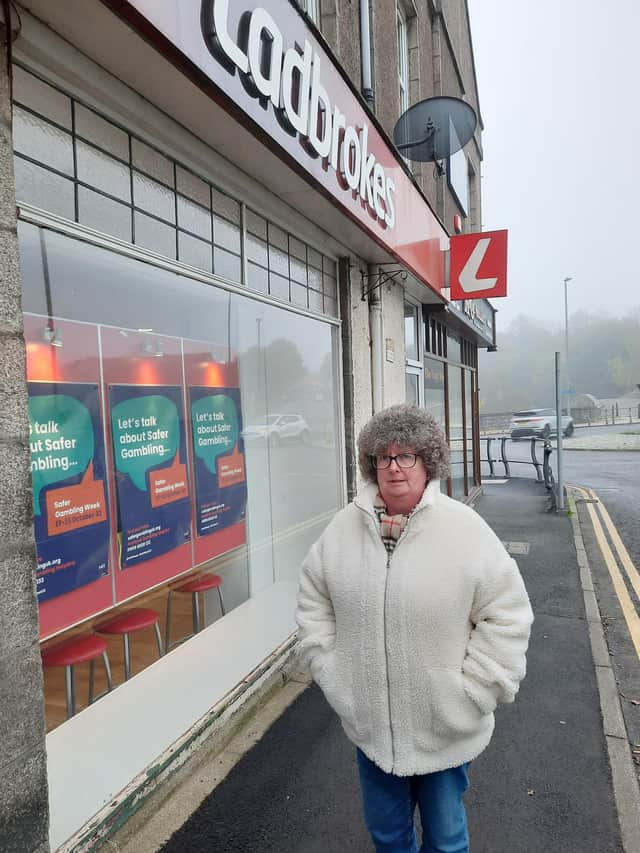 Cllr Gillian Owen is disappointed that Ladbrokes is to close, leaving another empty unit on Bridge Street.
Ladbrookes took over the shop from Scotscoup in 2012.
Councillor Gillian Owen said: "I was deeply concerned to hear at my Cllrs Surgery at Neil Ross Square on Saturday that Ladbrokes was scheduled to close on the 2nd November."
"Scotscoup originally opened the shop in Bridge Street. They fought for a long time to have a shop in Ellon but the Community Council objected to their planning application. In 2012 Ladbrokes took the shop over with a few others in Scotland.
"It has become a regular place of sanctuary for many residents who use the facilities and socialise with other like-minded people. The staff are friendly and welcoming and if the news is true and Ladbrokes are closing this will be a genuine loss for the community.
"At the Formartine Area Committee meeting in June, the first of the new Council, I was appointed as the Ellon Town Centre Ambassador, a role which I am delighted to hold. I'm still getting to grips with the role, but I have emailed the relevant Officer and Elaine Brown the Area Manager to draw to their attention another potential closure.
"It is really disappointing to see empty units in Bridge Street and Neil Ross Square and if the Council can do anything to assist it should."
Entain, who own both Ladbrokes and Coral, said that customers betting through its smartphone apps and websites were up 50 per cent as users shifted online during the pandemic.
The company were looking at around 100 closures per year in the UK but this has increased to around 300 per year.