Edinburgh's retail capacity 'adapting well' to arrival of St James Quarter, with lowest retail vacancy rate of UK's major cities except London
Edinburgh continues to have the lowest retail vacancy rate of the UK's major cities, excluding London, despite the introduction of the St James Quarter – with the city adapting well to the £1 billion shopping and hospitality hub, according to Knight Frank.
The independent commercial property consultancy has found that despite the new shopping centre contributing to the expansion of Edinburgh city centre's total retail space by 424,000 square feet year on year – an increase of 25 per cent – the number of vacant units remained steady at 13 per cent.
The firm added that while Edinburgh's sales productivity – a measure of non-food spend by consumers compared to an area's retail space – inevitably dropped with the completion of the St James Quarter and the post-Covid fluctuations in spending, it has still remained "relatively resilient" at £389 per sq ft against the UK cities average of £357.
Euan Kelly, capital markets partner at Knight Frank Edinburgh, said: "Edinburgh has always been a mixed-use city centre, supported by strong footfall. But the introduction of St James Quarter has meant different areas have re-established themselves or begun to carve out their own distinct identities. These different pitches are showing they can exist together, rather than compete.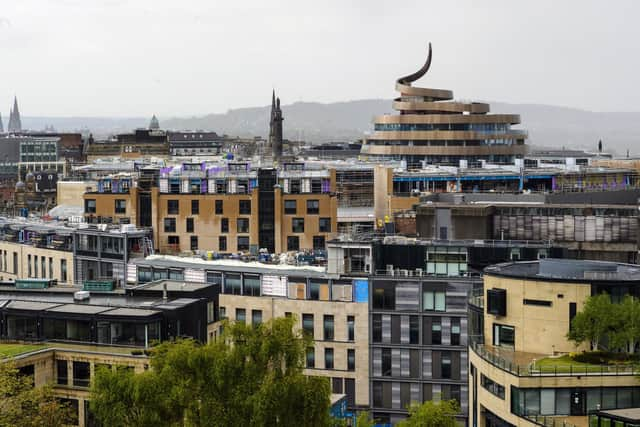 "George Street, for example, is still performing very strongly and remains the focal point for aspirational and luxury brands in the city. Last year we had a significant number of enquiries for three assets on George Street, particularly from private wealth given the attractive lot size, tenant profile and obviously location. This trend is set to continue in 2023 and we have a number of clients looking to invest."
Stephen Springham, Knight Frank's head of retail research, said: "Ostensibly, Edinburgh is going against the grain of other UK cities in that it has seen new large-scale retail development. No other city or town in the country has anything like this in the development pipeline and most are grappling with a legacy of over-supply. But St James Quarter addresses and reverses one of the key structural failings of retail markets generally – a lack of investment."
Comments
 0 comments
Want to join the conversation? Please or to comment on this article.