Edinburgh's John Menzies looks to July for aviation rebound
John Menzies, the Edinburgh-headquartered aviation services group, has provided an upbeat outlook saying trading in the second quarter was ahead of its own expectations despite the turbulence caused by the Covid-19 pandemic.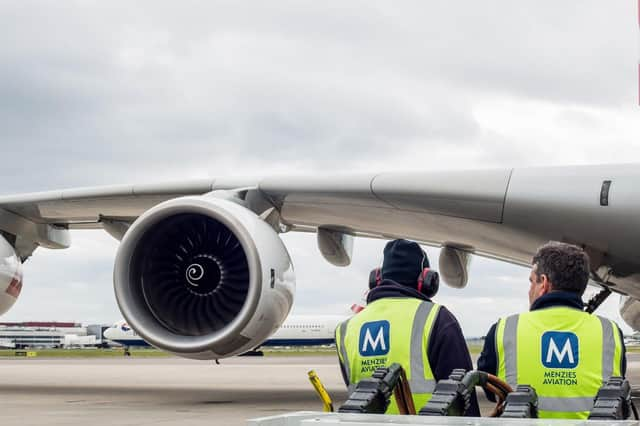 The firm, which expects flight activity to recover from early July, also said it had sufficient liquidity to support itself during the coronavirus crisis into 2021.
In a trading update, Menzies told investors: "As expected, the very challenging conditions experienced from the end of the first quarter have continued during the second quarter to date, with the majority of customer flights grounded.
"During April and May, ground handling and fuelling activity was circa 75 per cent lower than 2019, with the group's ancillary passenger airline services similarly affected. Cargo performance continues to be slightly more resilient overall with total volumes down circa 37 per cent year-on-year in April.
"The board currently expects activity levels witnessed in May to remain subdued into June, before a gradual return from early July."
It added: "Overall, the board is confident in the long-term growth potential of the aviation services market and believes that, as a global leader, John Menzies will emerge strongly from this challenging period."
Shore Capital analyst Robin Speakman said: "We continue to anticipate profitable operations returning at Menzies as airlines resume flights in due course. Menzies services are strategic to flight operations."
Shares in Menzies were up strongly in Monday morning trading.