Edinburgh software firm Craneware posts higher sales amid healthy outlook for core market
Craneware, the Edinburgh-headquartered software specialist, is on track to report higher annual revenues in the region of $174 million (£133m) after a recovery in its core US healthcare market.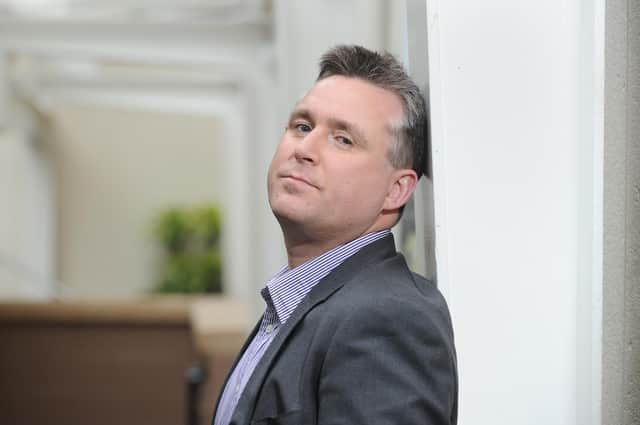 In a trading update covering the year to the end of June, the capital firm said revenues were expected to be towards the upper end of current market forecasts, at about $174m, which would mark a 5 per cent increase over the year before. This has delivered an adjusted underlying earnings increase of about 5 per cent to more than $54m, which represents an earnings margin of 31 per cent, in line with the previous year. As of the end of June, the group had "strong" operating cash balances of $46.9m, down marginally on the same time last year, and total bank debt of $83m, down from $111.6m. The reduction in debt is partly as a result of the "current interest rate environment", the firm noted.
The group said it had seen a "positive start" to trading in the new financial year and it expects to announce its results for the year ended June 30 on September 5. It told investors: "The breadth of solutions the Craneware group can provide, as well as the power of its operational and administrative platform and data, give the board confidence in the group's ability to provide the insights its customers need to deliver greater value healthcare to their communities."
Chief executive Keith Neilson said: "Against the backdrop of the challenges impacting the US healthcare market over recent years, it is pleasing to report a robust financial performance, which is testament to the value of Craneware's offering and the hard work of our team. It is particularly encouraging to see the improving prospects across the US healthcare landscape in recent months. We are seeing an increasing number of opportunities enter our sales pipeline, which has been reflected in a positive start to the current financial year. Supported by a strong balance sheet, high levels of revenue visibility and improving market backdrop, we are well positioned to steadily build on the healthy performance delivered this year."
Craneware is also extending its share buyback programme for a further three months.
Comments
 0 comments
Want to join the conversation? Please or to comment on this article.