Edinburgh sees 'pop-up hotel' numbers double amid boom in short-term rentals
Edinburgh has seen the number of "pop-up" hotels more than double in the past three years as student flats are repurposed to house visitors to the city.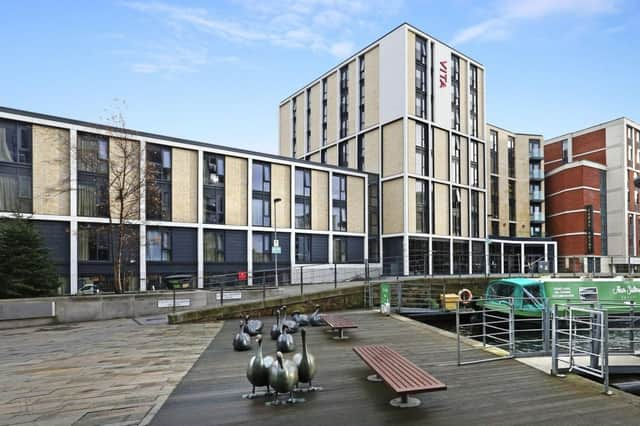 Eight such hotels were operating in 2020 while this figure has risen to 17 trading in the city during this summer with about a third of these properties having opened within the last year, according to online travel agent research undertaken by Altido, a property management company that forms part of the DoveVivo Group. The firm said city-centre hospitality operators had been evolving their offering to "navigate regulatory shifts" while also meeting traveller demand. It noted that demand for pop-up hotels was growing rapidly, with the firm seeing a 215 per cent increase in nightly rates since 2020 and a strong average occupancy rate of 87 per cent to date in 2023.
The company has more than doubled its pop-up hotel presence in Edinburgh this year, offering more than 83,000 nights to visitors. Its locations include Vita Edinburgh and Altido Affordable-branded sites in Haddington Place and Robertson Close.
Bosses said the rise of pop-up hotels in purpose-built student accommodation (PBSA) buildings in city centre locations such as Edinburgh was indicative of the "ongoing evolution and merging of the hospitality sectors". The lines between these sectors are becoming "increasingly blurred", the firm added, as accommodation operators of various kinds lean towards the short-term rental concept to maximise occupancy.
Student accommodation would historically have been empty during the holidays but this repurposing can help meet peak demand in undersupplied city hotspots, Altido noted. Operated as short-term seasonal hotels, these PBSA buildings are transformed to offer guests "alternative, affordable and convenient lodging", the firm said.
Head of distribution Francesco Morgante said: "The figures speak for themselves in terms of the opportunities that pop-up hotels present in city centre locations. Not so long ago, these assets routinely stood empty because of the difficulty in temporarily pivoting from one type of guest to another. This year, Altido has more than doubled its collection of pop-up hotels, offering over 83,000 room nights, to build on this hugely successful revenue stream."
Comments
 0 comments
Want to join the conversation? Please or to comment on this article.