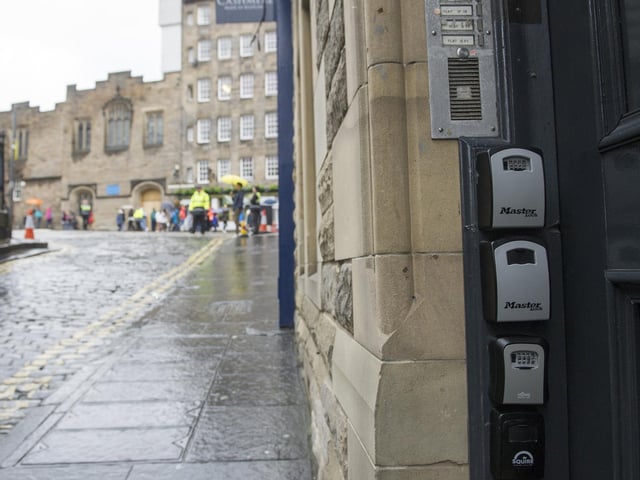 Smith sees that a crackdown on Airbnb-style short lets will contribute to a slump in property prices. Picture: Ian Rutherford.
Paul Smith of Touchstone Education believes government measures are threatening to drive landlords and investors from the city. He sees that a crackdown on Airbnb-style short lets and the proposed introduction of a tourism tax will make the lettings sector uncompetitive and lead to a slump in property prices.
He also fears the measures, combined with stricter energy efficiency regulations due to be introduced later this year, will force many landlords to sell up and move their businesses elsewhere.
Paul Smith is the CEO of Touchstone Education, while also owning and managing an extensive property portfolio. Picture: contributed.
It comes as Smith, the chief executive of Helensburgh-based Touchstone Education, is hosting a series of seminars in the capital in response to demand from landlords who are seeking to diversify.
Smith, who also owns and manages an extensive property portfolio, said: "We've organised these events because investors in Edinburgh are genuinely worried about the way the market is going and they're looking for more creative ways of making money from property."
He said that in recent years they have seen the likes of the removal of 10 per cent "wear and tear" relief. "Now they're facing the double whammy of a tourism tax and a crackdown on short-term holiday lets."
Smith also stated that many operating in Scotland who feel disadvantaged may well turn their attentions south of the Border, to areas "where it will be easier and less expensive to do business".