Edinburgh legal firm takes partner count to almost 50 after completing major merger
Lindsays, the Edinburgh-headquartered legal firm, has completed its largest merger to date, growing its team to almost 50 partners and 300 staff.
The deal to make Miller Hendry part of the firm takes effect today, marking another milestone in Lindsays' strategic expansion. Completion of the latest merger, which was unveiled in March, makes a wider range of legal advice and expertise available to Miller Hendry's clients.
The integration process sees former Miller Hendry partners and staff in Dundee, Perth and Crieff transfer to Lindsays, as well as providing their clients with the wider range of legal services available as part of the enlarged firm. In Dundee - where Lindsays entered the market through its merger with Shield & Kyd in 2012 - the move strengthens its status as one of the city's major legal players. It takes its team from 60 people - including eight partners - to 82, 11 of them partners. Miller Hendry comprised seven partners and about 50 staff overall.
The merger move also gives Lindsays its first direct presence in Perthshire, through offices in Perth and Crieff, where former Miller Hendry staff remain.
Lindsays managing partner Alasdair Cummings said: "We are incredibly proud that Lindsays is now a firm of four cities - Edinburgh, Glasgow, Dundee and Perth. We are delighted to have the former Miller Hendry team joining the Lindsays family, and excited about what the future may hold. Bringing the Lindsays brand to Perth is significant for us and we see huge potential in the area for the type of expert, accessible and reliable legal advice which our team provides to support people with their personal, family and business affairs."
Lindsays dates back more than 200 years. Its journey of strategic expansion has included similar merger deals with Shield & Kyd, MacLachlan & MacKenzie. Aitken Nairn and Hadden Rankin.
Former Miller Hendry chairman John Thom, who remains as a Perth-based partner as part of the deal, said: "Becoming part of Lindsays marks the beginning of an exciting chapter. For our clients, this merger means they will benefit from a wider range of legal services, while still working with professionals they know and trust. Our staff, meanwhile, will now enjoy broader career options, while remaining part of a firm which retains a family feel."
Meanwhile, Morton Fraser has appointed four new partners across its litigation and private client divisions. Nicola Edgar and Emma Wood began their legal careers at the firm, which has offices in Edinburgh and Glasgow, as trainee lawyers. Edgar is a personal injury specialist and becomes a partner within the litigation division, while Wood becomes a partner within the firm's succession and tax team, specialising in estate planning. Sarah Gilzean is an accredited specialist in discrimination and employment law and becomes a partner in the employment law team, as does Alan Delaney, who is also an accredited specialist in employment law.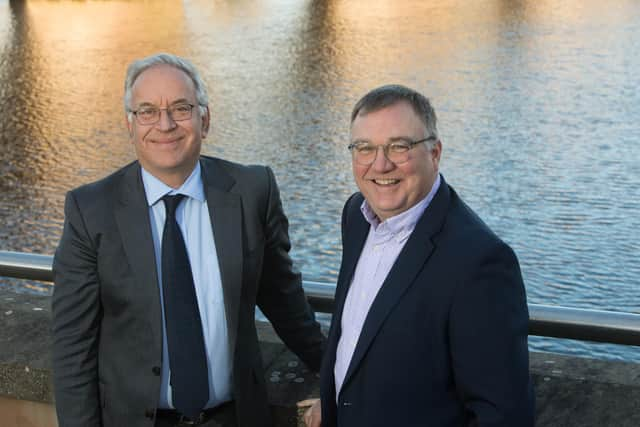 Chief executive Chris Harte said: "This year's promotions reflect our continuing commitment to the development and growth of our people. As part of our 'talent first' strategy, we seek to attract the best talent regardless of background, and invest in the individual from there."
Comments
 0 comments
Want to join the conversation? Please or to comment on this article.