Edinburgh investment syndicate Equity Gap hails record year and £200 million milestone
Equity Gap, the Edinburgh-based angel investment syndicate, has hailed another record year with total investments to date into portfolio companies reaching the £200 million milestone.
During 2022, members of the syndicate invested more than £7m across 30 funding rounds leveraging total funding of £70m, more than double the figure for 2021. The Equity Gap portfolio includes Amiqus and Sunamp, the East Lothian-based thermal storage company, both winners in the 2022 Deloitte Fast50, as well as Trojan Energy, which announced a record contract with Barnet Council in London to deploy the firm's electric vehicle charging points.
Equity Gap said the high quality of its investee companies had generated "growing commercial success". These businesses are projecting a combined turnover of £90m in 2023 and the portfolio value on paper has reached £300m. New investment partners include Guinness Ventures, Ascension Ventures, Clean Growth Capital and the Business Growth Fund.
The syndicate said it continued to invest alongside established partners including Scottish Enterprise, the Scottish National Investment Bank, Old College Capital, Alba Equity and Gabriel Investments. The Scottish National Investment Bank has now invested in three of Equity Gap's "mission aligned" portfolio companies to drive commercial scaling.
Fraser Lusty, Equity Gap director, said: "2022 has seen outstanding progress from companies across all sectors in trading and scale up fundraising, despite a challenging economic environment. The numbers speak for themselves, but we are particularly proud that our high quality portfolio has attracted significant new investors to Scotland."
All four life science companies in the syndicate's portfolio - Enterobiotix, Neurocentrx, Pneumagen and Pneumowave - secured large scale-up funding rounds in the calendar year and are now undertaking clinical trials aiming to evidence efficacy and generate pharma interest. Equity Gap said it moved into 2023 with "clear ambition to deliver positive outcomes for both the investors and companies", as the maturing portfolio generates increasing merger and acquisition interest. Its members currently invest in more than 30 companies, leveraging over £200m in total investment into this portfolio. Equity Gap investee companies have created in excess of 600 jobs, primarily in Scotland.
Last week it emerged that Par Equity, the Edinburgh-based venture capital outfit, had pumped £38m into early-stage technology businesses across the north of the UK last year, up from £25m in 2021.
The VC firm backed 27 companies in 2022, of which ten were new additions to its portfolio. One of the highlights of the year was the sale of Livingston-based Optoscribe, a developer of 3D lasers for telecommunications. The acquisition, by chip giant Intel Corporation, is said to have generated "substantial returns" for investors. The deal also meant that Par Equity has returned capital back to its investor base every year for the past decade.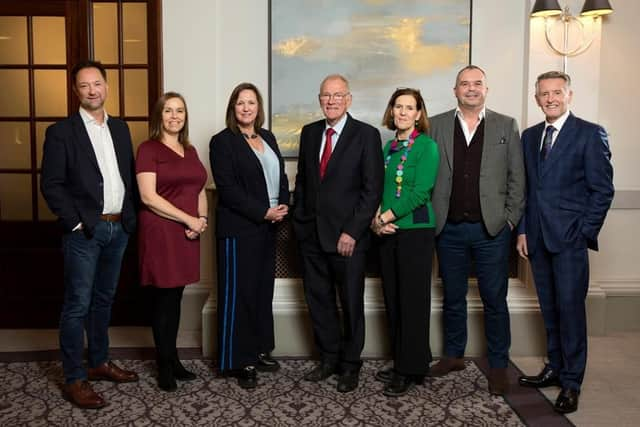 Managing partner Paul Munn said: "A vibrant start-up and scale-up community is vital to the economic future of the UK and we hope we are playing a small part in the government's important levelling up plans. The portfolio is making fantastic progress despite the wider macroeconomic challenges and, for the global technology industry, 2022 was a significant reset, book-ended by polarising conditions."
Comments
 0 comments
Want to join the conversation? Please or to comment on this article.