Edinburgh golf tech specialist raising funding for major drive into US market
An Edinburgh company behind wearable golf technology is raising fresh capital as it expands its product range and targets expansion in the lucrative US market.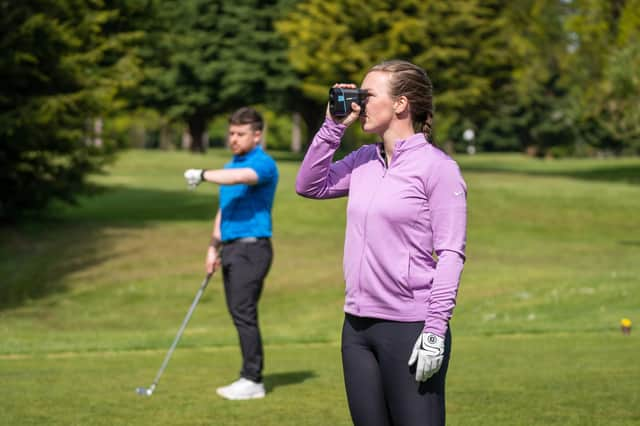 Shot Scope, which launched in 2016, offers a selection of performance tracking laser rangefinders, GPS watches and handheld products that promise to improve technique, assist with club selection and avoid hazards on the course. The brand, which is raising capital through private equity firm Growthdeck, already has more than 180,000 users of its patented performance tracking technology across 160 countries.
Over the next 12 months, the firm will use the funds it is raising to scale its sales channels across North America, the UK and Europe with the goal of helping more golfers improve their game. The golf equipment market worldwide was estimated at more than £6 billion in 2021 and is expected to grow at a compound annualised growth rate of 5.3 per cent. The average golfer spends some £700 per year on equipment and accessories.
Shot Scope was founded by a group of engineers and professional golfers brought together by their love of golf. Chief executiveDavid Hunter was formerly an electronics design engineer and led the product design for blue chip tech companies in the UK and the US. He is said to have reduced his handicap from 16 to five using the philosophy that is now at the core of the company's products and software.
Rebecca Hodges, relationship director at Growthdeck, said: "Digital equipment is becoming as important a part of a golfer's bag as their seven iron. Shot Scope is already a major player in the UK market and it's capable of doing the same in the US. It's a real UK sports tech success story. Shot Scope has a set of products that are growing into a full ecosystem for improving golfers' games. As more players buy into that ecosystem, there is potential for very strong revenue growth for the business."
The firm's product line is now primed for expansion into the US market, which is eight times larger than that of the UK. The business has signed vendor agreements with "big box" retailers across North America.
Comments
 0 comments
Want to join the conversation? Please or to comment on this article.