Edinburgh boost for tech firm AND Digital as 'club executive' hired
Tech firm AND Digital has appointed a new Edinburgh chief as its headcount continues to grow.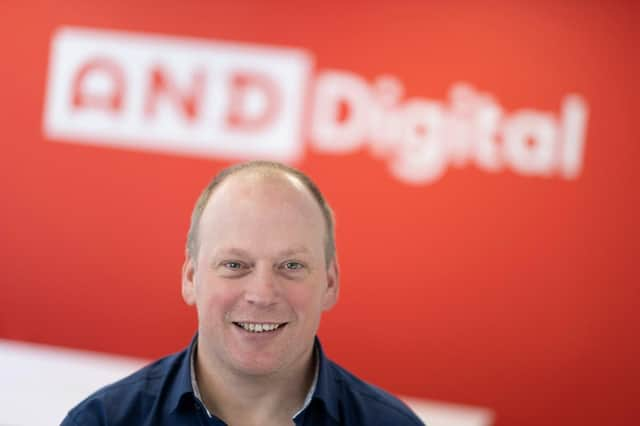 The company said it had appointed entrepreneur and cloud computing expert Dave Livesey to the position of "club executive" as he prepares to head up the firm's first Scottish office.
Livesey will lead AND Digital's Edinburgh-based team, which has been named Club Somerville after notable Scottish science pioneer Mary Somerville. He brings with him more than 20 years' experience in digital and technology, and has worked across a diverse range of sectors, including banking, healthcare and financial services.
In 2009, Livesey founded WaveAdept, which specialised in helping organisations move to cloud computing and collaboration suites. In 2011, WaveAdept's success led to the business being acquired by Google's largest global enterprise partner, Cloud Sherpas.
Livesey said: "In my two decades working in tech overall, I have seen first-hand the way that tech and digital are challenging many industries, but how, if done right, it can create outsized competitive advantage.
"A core part of my role at AND Digital will be to grow and nurture the team behind Club Somerville."
Last month, the firm unveiled plans to recruit some 80 to 100 digital specialists within the next 18 months.
Since launching in February, Club Somerville has welcomed 13 new tech experts across a wide range of roles, with a further 25 recruits likely to join in April and May.