Edinburgh based wine merchant offers £15 off deal
Great wine does not have to come with a hefty price tag; an individually sourced and recommended bottle from Edinburgh based de Burgh wine merchants can cost less than one might think and taste so much better than any similarly priced supermarket offering.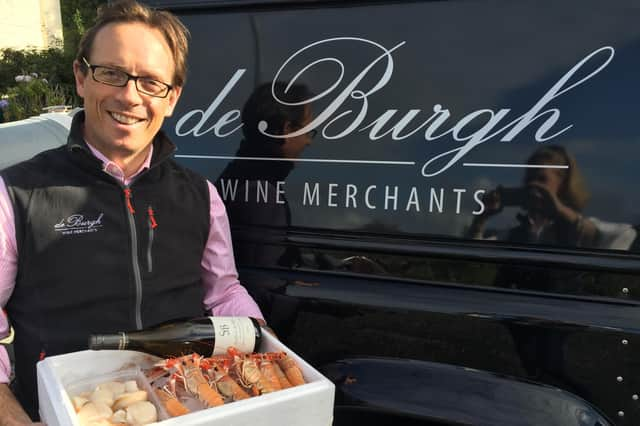 With the hospitality industry forced to close in March by the Coronavirus pandemic, Edinburgh based de Burgh Wine Merchants lost the vast majority of its clients pretty much overnight. Facing such a catastrophic blow to the business was a catalyst to pushing ahead with plans to develop their UK wide home delivery business.
"People have been drinking our wines for years without knowing it, as we supply many of the best hotels and restaurants across Scotland" explains co-owner Tarquin de Burgh. "We have always had a web shop however our restaurant clients were our main focus. Customer's buying habits changed overnight and we saw wine lovers looking to support independent businesses that could deliver. The feedback from our new clients has been fantastic with many repeat customers saying how delighted they are with the quality and value of our range.
"We take great care in sourcing the wines we buy. Fellow director, Will Nicolson and I have spent many years looking for the very best wines we can lay our hands on. We are very fussy about the wines we select and go to great lengths to source delicious wines that we want to drink as well! Wines that you wouldn't find elsewhere."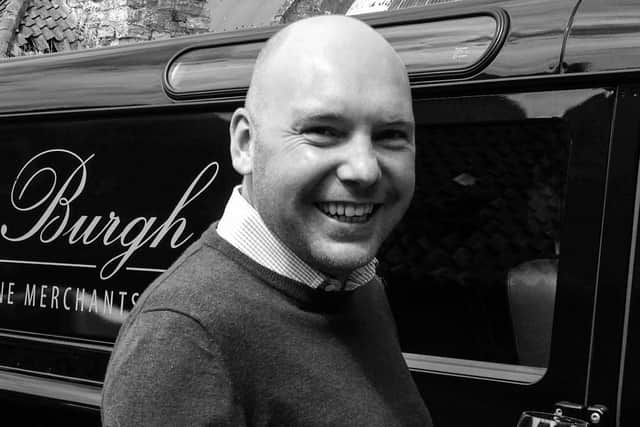 Tarquin says "Every single person who works for the business knows about wine, from the van drivers to the people on the phone. The team is absolutely brilliant; I have been so impressed by them. We've worked extremely hard over the past seven years to build up this business, and we are proud of the service we deliver both locally and UK wide. So many businesses from all sectors are hurting right now but we're determined to keep going, keep adapting and come back stronger"
Their stunning website gives anyone the ability to select various specially selected mixed cases, chose individual wines from over 300 on offer, send gift tokens or single bottles with personalised notes or even join a monthly case club.
Loyal wine club members Claire and Mark Stevens from Edinburgh said: "We choose de Burgh for their exceptional customer service and flexibility with deliveries, but also their recommendations with tailor made choices"
Customers old and new can enjoy £15 off any purchase of over £100, with free delivery included simply by redeeming code SCOTSMAN15 at www.de-burgh.com/shop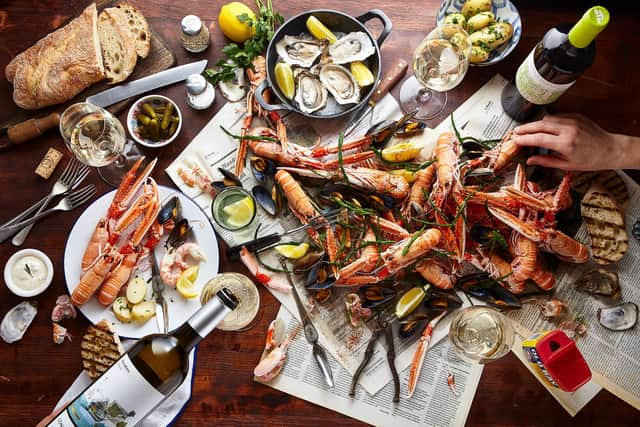 The de Burgh top recommendations for June include:
This awesome summer white Albarino – rich and textured, stone fruit savoury core, cold white peaches in a glass…
A brilliant Rosé – Provence style, super pale, super delicious, raspberry and strawberry with crushed cranberry finish.
A smooth BBQ friendly red Montepulciano – Soft and juicy, dark fruited, really silky, not rough around the edges like so many other Montepulciano you can find. Delicious.
Rioja Crianza, Bohedal – Black Forest gateaux in a glass! Think Christmas cake mix too. Silky smooth. Awesome with a leg of lamb!