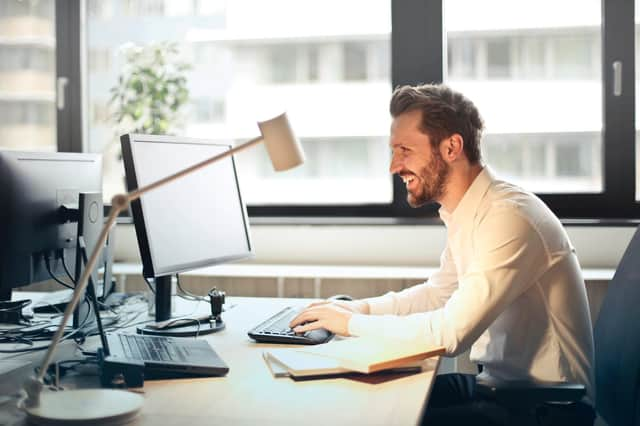 DIGIT is unveiling plans to take all of its Q2 events online, hosting its popular tech conferences in a virtual environment.
Delegates will be able to immerse themselves in DIGIT's full line-up of events for April, May and June by logging in remotely from anywhere in the world.
Amidst the ongoing COVID-19 pandemic, businesses face a unique set of circumstances. The events industry has been one of the hardest hit, with swathes of cancellations and postponements across the board. But, with travel restrictions, social distancing protocols and countries around the globe in lockdown, there has never been a more important time to stay connected.
As the opportunities for the face-to-face interaction that so many of have come to take for granted become increasingly restricted, it is vital that we embrace different methods of communication and protect our sense of community – collaborating, engaging, sharing and learning.
Ray Bugg, DIGIT founder, said: "It's been a challenging and disruptive time for many industries, and in the events sector we've been forced to think differently as we adapt to a new environment.
"But I'm hugely excited by the possibilities of what lies ahead. In embracing the choice to pursue events on a fully digital platform we will effectively remove all the physical barriers of participation and geography, and I hope this will not only allow us to help keep our current network connected, but also extend our reach and grow our community further.
"We hope that by continuing the forum during this time we are able to play a small part in helping to keep the conversation going. So don't self-isolate alone. Get involved and join the discussion."
Full Conference Programme
The virtual events will retain all of the main features of our standard conference programme – with keynote talks, breakouts and an exhibition hall – all hosted live on a virtual platform. We will also be running Q&A sessions to enable audience participation, and facilitating networking and business engagement opportunities over the course of the day.
Our upcoming virtual events programme includes:
Registration is open for all three events – book your place online now!
The Summits are free to attend for IT & Digital leaders from the end-user community.
If you are interested in learning more about our Virtual Summit Series, or speaking, sponsoring or exhibiting at one of our upcoming events, please contact [email protected]
Stay tuned on our social media channels for further event updates and tech news.
Head to www.digit.fyi for company info, events and technology news and stay tuned on their social media channels for updates, using the social media handle @digitfyi and hashtag #digitgoesvirtual