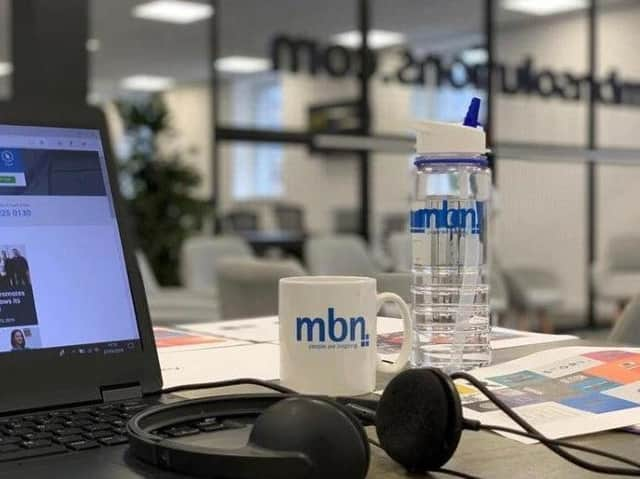 Picture: MBN Solutions
MBN has appointed a new operations manager, marketing manager and consultants as it maintains strong growth in Scotland and continues to grow within the rest of the UK and Europe.
On the appointments, CEO Michael Young says, "We're delighted to make a series of key appointments across the business, solidifying our growth throughout the last year.
"Bringing on a new operations manager in Fiona Gillies, formerly of Sharktower and Mudano, and technology focused marketing manager Sebastian Mackay, formerly of international cybersecurity company Endace, will help us move into the next phase of growth for the company and reaffirm our position as the leading Technology, Data and Analytics recruitment company in the UK."
Rounding out the new hires are Oliver Noel, who brings more than seven years Data Analytics recruitment experience to the MBN London team, John McHaffie with more than a decade's worth of sales and data recruitment experience and Grant Slane, who joins the MBN Technology recruitment team.
"The addition of Oliver, John and Grant to our team of recruitment consultants brings almost twenty years combined experience to the company and strengthens our offering across our London and Glasgow offices," Michael says.
MBN Managing Director, Pete Docherty, says that 2021 is shaping up to be a fantastic year for the company, as it continues to grow among global uncertainty.
"We're incredibly proud of how the team has continued to grow and thrive throughout the pandemic. These new appointments are proof of the hard work that everyone's been putting in and that we're on track to continue our expansion into the rest of the UK and Europe."
MBN Solutions is one of the UK's leading Technology, Data and Analytics recruitment companies. Founded more than 14 years ago, MBN has been a staple in the thriving Data, Analytics and Technology communities, holding regular industry events, nurturing new talent pipelines through the MBN Academy and counting Tesco Bank, Sainsbury's, Aggreko, ITV and many more among its clients.