Joshua Ryan-Saha, Director, Traveltech for Scotland, and Tourism, Festivals & Infrastructure Lead for The Edinburgh Futures Institute
As the travel and tourism industry starts to return, we are already seeing exciting new developments in the use of data. In East Lothian, we've
installed sensors on beaches and we are launching its beach "busyness" app, in time for the summer surge of visitors.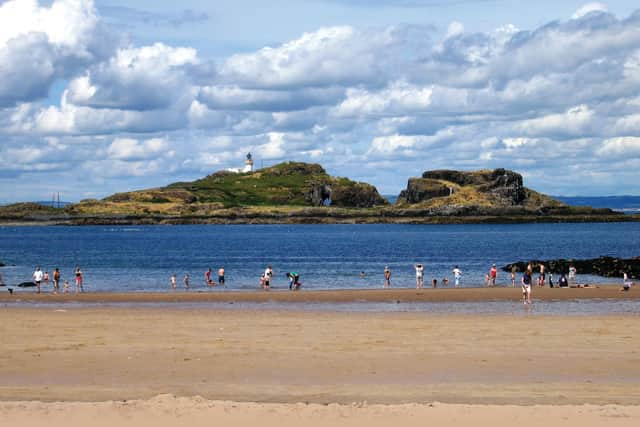 Innovative traveltech companies Whereverly and Wilderness Insights are also leading separate projects across Scotland using sensors to understand visitor movements in busy hotspots.
I'm interested in seeing how these projects can move towards dynamic suggestions for visitors to influence their travel behaviour.
To travel ethically in this decade means understanding and minimising the carbon cost of holidays. Using data to calculate these true carbon costs, then relaying it to help travellers make climateconscious choices, will hopefully become mainstream.
Skyscanner was one of the first to do this with its flights. I hope other platforms will soon rank their listings by green credentials.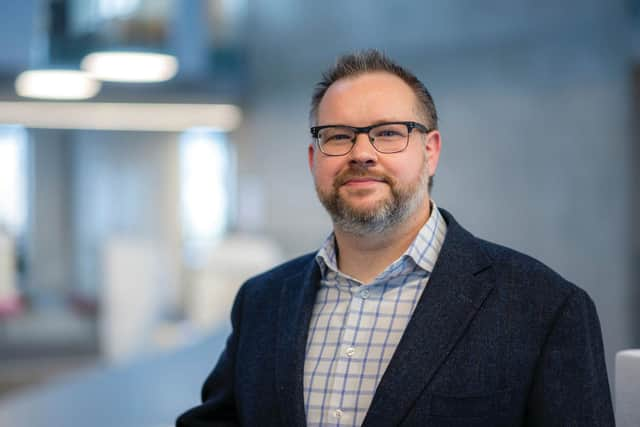 Traveltech firm Fuse Mobility has started doing this, helping Loch Lomond and Trossachs National Park visitors choose the greenest route.
Finally, I'm excited by the power of small data for small business. Helping a small restaurant or hotel manage their staff schedule or inventory may be the difference for business survival this year.
Professor Christina Boswell Dean of Research (Arts, Humanities and Social Scienes), University of Edinburgh
There is a unique opportunity for Scotland to lead in datadriven innovation, ensuring we marshal big data and data analytics for social good.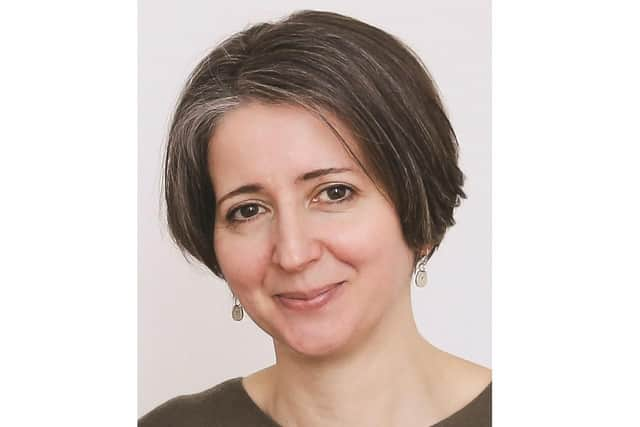 This requires fostering new collaborations across the public, private, and third sector to make the most of the potential of data to create innovative solutions to a range of social, economic and technological challenges.
Crucially, this will require building in principles and practices that ensure we use data in an ethical, transparent, robust and inclusive way.
Key to this is strengthening collaboration between education and government, exemplified by the Edinburgh and South East Scotland City Region Deal and its ambition for inclusive growth.
We have an exciting opportunity to embed this approach through the Regional Prosperity Framework, through which we aim to become the Data Capital of Europe, in partnership with all six local authorities in the region.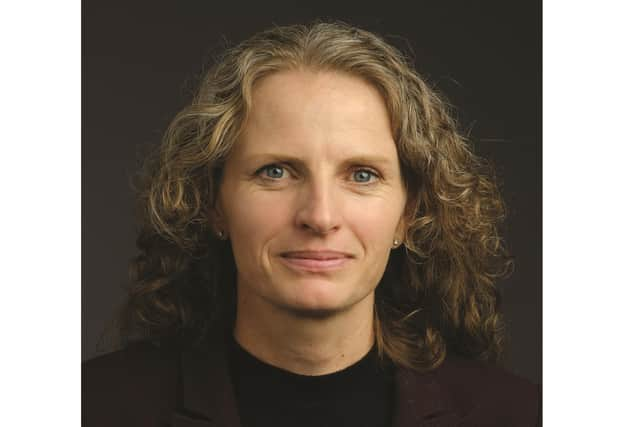 In the immediate future, the Scottish Government's plans for TechScaler hubs across Edinburgh, Glasgow, Dundee, Aberdeen and Inverness will spread our tech strengths, positioning the whole of Scotland as a successful, internationally attractive, entrepreneurial tech economy, driven by data.
The University of Edinburgh is ready to play its part in this ambitious initiative, building on its strong record of boosting entrepreneurship, innovation and academicindustry partnerships. And, most importantly, mobilising our wide-ranging expertise and commitment to leading the way in ensuring a robust, ethical, inclusive and secure approach to data-driven innovation.
Helen Hastie Professor of Computer Science at Heriot-Watt University, and Joint Academic Lead of the National Robotarium
This is set to be a positive year for data-driven innovation in Scotland, the UK and globally, as the new National Robotarium prepares to open its doors in Edinburgh.
The state-of-the-art robotics and artificial intelligence facility – a collaboration between Heriot-Watt University and the University of Edinburgh – will meet existing and future industrial and societal needs by accelerating the flow of data-driven technologies into the country's economy.
This will be achieved through targeted research, industry collaboration, living laboratories, demonstration and incubation facilities.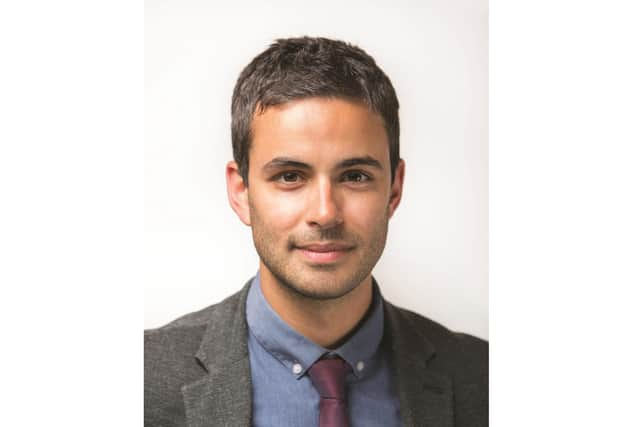 Drawing upon world-class talent at both universities, alongside students at the EPSRC [Engineering and Physical Sciences Research Council] Centre for Doctoral Training in Robotics and Autonomous Systems – of which I am director – we will address real-world challenges and create robotic solutions to help keep people safe, healthy and productive, both at home and at work.
These will include trustworthy robots and autonomous systems for applications in various business sectors, including healthcare, manufacturing, construction, assisted living, agritech and hazardous working environments, such as offshore renewable energy.
Through a variety of programmes, school visits and open days, we are inspiring new generations about the positive impact of robotics and artificial intelligence.
Brian Hills, Interim Chief Executive, The Data Lab
We are seeing broader adoption and use of data across industry, government, and the public sector.
What gets us out of bed in the morning is helping to change lives across Scotland and knowing there is a massive opportunity to scale that impact
further. Data is at the heart of a forward-thinking economy.
We're passionate about helping others to harness the value of data and make Scotland not only a more productive economy, but also a sustainable society by transforming the way we use data, for example, to benefit the environment and healthcare.
There's a recognition that data can change people's lives and outcomes, and at The Data Lab, we want to be a central part of the ecosystem that scales and realises that potential for Scotland.
The data and AI talent pipeline is continually growing. For example, we've already funded over 1,000 Masters' students and 150 collaborative projects between universities and industry, which will create a predicted 750 highly-skilled jobs and £232 million revenue increase for the companies involved – and we're only just getting started!
Dame Julia Unwin, Chair, Smart Data Foundry
Covid has taught us many valuable lessons, many we would rather forget, but the importance of sharing data for effective policy making has never been more obvious and pressing.
What excites me is the opportunity to encourage more institutions to share data, allowing for innovation, both in public policy and financial services, to help solve societal, economic and environmental challenges in new ways.
Scotland is well placed to lead the way to safely access that data and ethically generate evidence-based policy insights.
The climate emergency and the cost-of-living crisis force us to think about more radical approaches to change – and the only way we can do this both at pace and with imagination is through the sharing of data.
A message from the Editor:
Thank you for reading this article. We're more reliant on your support than ever as the shift in consumer habits brought about by Coronavirus impacts our advertisers.
If you haven't already, please consider supporting our trusted, fact-checked journalism by taking out a digital subscription.