Cullen invest in corrugate packaging technology
Glasgow-based Cullen, an eco-friendly packaging manufacturer who specialise in moulded pulp and corrugate packaging, have announced a new round of investment in their corrugate packaging facility, thanks to recent sustained growth.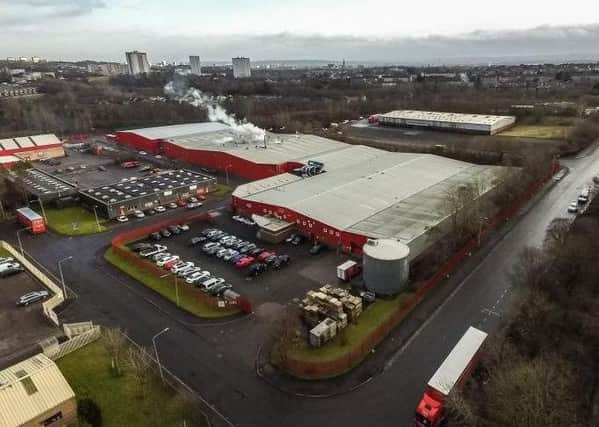 It follows a £2 million investment in their moulded pulp facility, including a 20,000sq ft extension and a state-of-the-art moulded pulp manufacturing machine.
Cullen chose the Swiss machinery manufacturer Bobst to replace their existing Jagenberg multi-point gluers with the cutting-edge Expertfold 165 folder-gluers.
Since 1921, Cullen have manufactured corrugate packaging; specialising in four-corner glued trays and crash lock boxes.
Today, from their 566,000sq ft site, Cullen designers and engineers work together to manufacture retail ready packaging for iconic British brands; thoughtfully designed to provide safe transportation and great shelf-edge presentation.
The latest investment in machinery will continue to provide fail safe backup capacity while reducing set-up time and increasing speed of production.
Ryan Kelly, production director, said: "Cullen are delighted to continue our long-term partnership with Bobst by purchasing two of their market leading multi-point gluing machines. We expect both machines will be in place by March 2020".
Bobst are one of the world's leading corrugate machinery manufacturers and, adding to their existing Bobst Vision Die Cutters, Cullen will continue to have the versatility and flexibility needed to meet our customers' demands.
While businesses face unprecedented challenges arising from the Covid-19 pandemic, Cullen have remained open for business.
As the leading supplier of moulded pulp consumables to the NHS, Cullen were placed on the UK Government Critical Infrastructure list to continue manufacturing products for care-giving services.
Cullen's corrugate packaging and moulded pulp solutions can also be found in every British supermarket and across 32 countries worldwide.
With their latest round of infrastructure investment, Cullen are best placed to provide businesses with an eco-friendly packaging solution.