Could your firm be a Made in the UK, Sold to the World winner in 2024?
Entries are now open for the prestigious Made in the UK, Sold to the World Awards which are back for 2024.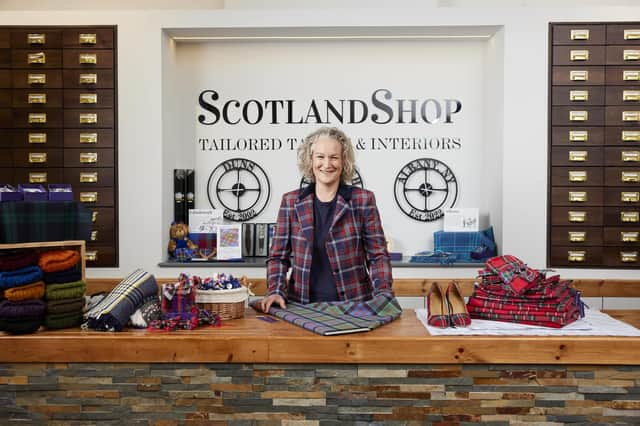 Firms from around the country are being invited to apply for the Department for Business and Trade (DBT) Made in the UK, Sold to the World Awards. Entries opened on November 10, and close on January 14, 2024.
The awards will showcase some of the best businesses in the UK, celebrating global trading success from small and medium sized businesses.
From life-changing software to consultancy services, ice cream to engineering, UK businesses are sought after suppliers around the world, and Scottish firms are being encouraged to enter.
The awards are open to any SME with up to 250 employees. Entering is simple, fill in a short online form and entries will be judged by a panel of DBT experts. Joining them will be independent panel member Marco Forgione of the Institute of Export and International Trade (IoEIT).
The director general said: "It is a great pleasure to return as a judge for the Made in the UK, Sold to the World Awards in 2024. Last year we saw the amazing depth of talent and entrepreneurial spirit of British businesses, and I hope this will encourage even more companies to enter this year."
He described international trade as a 'force for good', showing how valued British goods and services are around the world.
"The Institute of Export and International Trade is a proud partner of these awards," he said, adding they will work closely with the DBT to promote the work being done by home grown firms around the world.
There are 10 categories open for entries, with one winner and up to three highly commended firms being chosen from the following sectors.
– Agriculture, Food and Drink
– Consultancy and Professional Services
– Financial Services and FinTech
– Infrastructure and Engineering
– Manufacturing, Advanced Manufacturing and Construction
– Retail and Consumer Goods
As well as the prestige of the title, each winner will receive a year's free business membership of IoEIT, and marketing promotion. There will be a trophy, certificate and digital badge, as well as a winners' reception.
Founded by Anna White in 2002, ScotlandShop specialises in handcrafted bespoke tartan clothing, fabrics, and home accessories, honouring Scottish heritage. The winner of the 'Consumer Goods' category 2023, has experienced exceptional growth since its inception and achieved sales of £2.4 million in 2022.
ScotlandShop's awards entry was noted by judges as a great example of how heritage and long-lasting brands are attractive overseas. The company has a forecasted growth rate of 20% per annum, primarily coming from the US market with a store in Albany, NY and pop-up shops across the US and Canada.
Driven by a desire to support the local economy, create high-quality jobs and maintain traditional production techniques, ScotlandShop has been exporting since day one, which has opened markets and opportunities that would not otherwise have been available within the very rural location where ScotlandShop is based.
Anna White, Founder of ScotlandShop said: "It spreads the risk: where one market dips, another does well, and in these uncertain times this has helped us hugely. It also means we have lots of fun working with other cultures and constantly learning different ways of doing things, keeping us agile and open to new ideas''.
Future plans for ScotlandShop include the opening of five further bases across the US. The locations for these have already been identified and Anna has already begun attendance at key events in those areas to start building a strong customer base.
The top-tip for other UK exporters wanting to grow their business overseas is to test the market and meet people who really understand who your customer is, and be ready to flex and adapt as you go.