Today marks the much-publicised jump in the energy price cap for households, with the next heavier-than-usual thud on the doormat of bills following the Office for Budget Responsibility warning of the biggest fall in living standards since records began in the 1950s, and the inevitable erosion of disposable income set to ultimately hamper the bottom line of many businesses.
Firms do not benefit from the energy price cap regarding their own bills, unless home-based, and also face rising fuel prices, as well as supply-chain and staffing issues, and greater administrative costs.
How, therefore, will they manage to stay afloat in the coming months, having also had to deflect the slings and arrows of two years of pandemic-related woes?
The Institute of Directors (IoD) yesterday revealed 53 per cent of business leaders it surveyed said the cost of energy was exerting a negative impact on their organisation, three times as many as a year ago.
"The reality of higher energy and commodity prices, plus the hike in employment taxes, all overlaid with a general climate of deep uncertainty, is now having a real economic impact," said Kitty Ussher, chief economist at the IoD.
North of the Border, three quarters of the small business community have cited rising overheads, according to Andrew McRae, policy chair at the Federation of Small Businesses (FSB) Scotland.
"In relation to utility bills, local and independent businesses neither have the protections of consumers nor the buying power of big companies," he said. "Many operators will have to find thousands of pounds more a year to pay for their energy bill alone." Mr McRae said rising fuel prices would affect "all sorts of businesses dependent on vehicles for their operations".
His comments come after the UK-wide FSB yesterday warned the April "flashpoint" of a range of new admin requirements and cost pressures, such as paying VAT deferred under Covid reliefs, was damaging the prospects of thousands of small businesses and sole traders – and would push some "to the brink".
Shrinking profits
Dr Liz Cameron, chief executive of the Scottish Chambers of Commerce, said the growing cost-of-doing-business crisis was putting "enormous" pressure on Scottish businesses, resulting in companies "increasing prices, shifting their cashflow to accommodate these rising costs and seeing shrinking profits".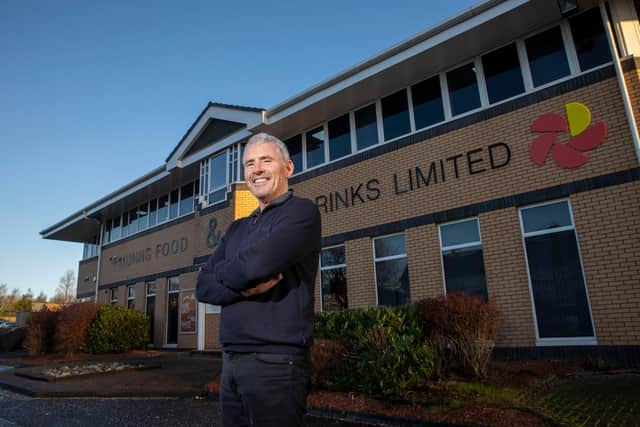 He said: "Petrol and diesel prices have risen 30 to 40p per litre since January, which when coupled with the stop on use of red diesel, which we use to run our vehicle refrigeration, will increase our fuel bill across the fleet by around 20 per cent annually from [today].
"The biggest issue, however, is the cost of electricity. We have a 20,000sqft freezer and the real-terms impact of that will be hundreds of thousands of pounds … we will have to pass some of that impact on to customers. We're experiencing it ourselves with suppliers implementing a 10 per cent surcharge."
Survival
Also saying it needs to pass on higher costs to customers as of today is Livingston-based tights and clothing brand Snag. "We can't make the business work with [the current] level of cost," the firm stated.
Another issue flagged by Mr Rowan is "serious" wage inflation. "Our staff, who don't lead extravagant lifestyles, are having to find an extra £2,000 a year, and the first place they look is their employer," he said. "We have already increased wages in line with the Real Living Wage and will implement a further increase shortly to help offset the impact of these cost-of-living rises."
Looking at the next three months alone, the Office for National Statistics said in March that 5 per cent of businesses believed they had low or no confidence of surviving that long.
Mr McRae has called for policymakers to relieve the pressure on local and independent firms, and to remember Scotland's small business community also carries billions of pounds of Covid debt. The cost of the pandemic to such firms sits at £109.6 billion, insurer Simply Business, which is focused on this part of the economy, recently pointed out.
Tragedy
The FSB Scotland policy chair said it would be a "tragedy if businesses that survived the pandemic failed as the crisis waned".
And Dr Cameron said Scottish companies "urgently" need support to avoid folding. "There is a clear case for an SME energy price cap, in order to protect firms from energy price increases which they are otherwise facing from [today]," she said.
However, Mr Rowan is taking a glass-half-full tone, saying: "There are two ways to look at the rise in prices – you can cry into your pint, or you can do something about it.
"We can't do anything about the cost of gas and electricity, but we can take action to offset it as much as we can. We can't just keep passing costs on to our customers forever."
He said Dunns was looking at adding solar panels to its main site, which would reduce its energy costs by around 70 per cent, adding the pandemic had helped the business be more efficient, saying its activity was now two thirds online and it had reduced deliveries.
But troubles are far from over, he also predicts, adding: "We've all endured Brexit and the pandemic, but I believe the impact of what's happening in Ukraine will make Brexit look like a walk in the park.
"Ukraine is a hugely important country for the food sector. Staples such as sunflower oil and chicken are doubling in price. Bread will be next as we see wheat affected. That's a challenge at a wholesale level and consumers will feel it too."
A message from the Editor:
Thank you for reading this article. We're more reliant on your support than ever as the shift in consumer habits brought about by coronavirus impacts our advertisers.
If you haven't already, please consider supporting our trusted, fact-checked journalism by taking out a digital subscription.