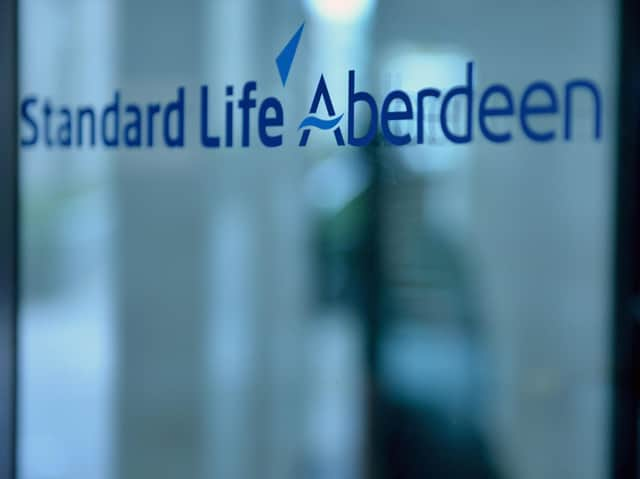 The Edinburgh-based fund manager posted adjusted pre-tax profits of £584 million in the year to 31 December, citing the impact of net outflows of funds over the past two years.
Chief executive Keith Skeoch told The Scotsman that the outbreak of Covid-19 added another layer of complexity to the current economic outlook. He said: "It's quite clear there's a pothole in global economic activity but at the moment we don't know how deep and how long.
"If the West deals with the coronavirus in the way in which the Chinese have dealt with it, and it looks like they're past peak, then the market will start to look through the economic downturn, decide it was an impact on the first half of 2020 and move beyond that."
SLA has introduced a split-office working pattern as a precautionary measure across its Asian operations, with a "blue" team based in the office for one week while a "red" team works from home, before alternating.
He said that his advice to investors was to "not join the panic" of Monday's market sell-off, adding: "This is a time for cool heads. It's not a time for looking through a small rear view mirror – it's for working out what your long-term investment strategy is."
The pace of net outflows slowed last year, reducing to £17.4 billion – excluding Lloyds Banking Group tranche withdrawals – which the group hailed as a "significant improvement" on withdrawals of £40.9bn in 2018.
SLA – Britain's biggest listed asset manager – lost an additional £41bn due to Lloyds' decision to end its mammoth contract with the group.
The fund manager said the outflows "continued reflecting investor sentiment towards emerging markets and equity markets more generally".
SLA reported a 12.5 per cent fall in fee-based revenue during the year to £1.6bn, reflecting a 1.3 per cent decline in assets under management and administration.
Underlying operating profits fell 36.4 per cent to £301m, while operating costs were trimmed by 4 per cent due to efficiencies since the merger of Standard Life and Aberdeen Asset Management in 2017.
The board announced a final dividend of 14.3p per share, taking the full year payment to 21.6p per share – unchanged year-on-year.
Nicholas Hyett, equity analyst at Hargreaves Lansdown, said the results were "better than the market expected", but added: "Unfortunately conditions now look to be conspiring against the group. A collapse in equity markets worldwide will do little for the group's fee income, and a specialism in emerging markets means SLA could be hit particularly hard if investors become more risk averse.
"That's part and parcel of being an asset manager – but with the group struggling to hold on to AUM in the good times it's not well placed to weather a downturn. Management's warning of turbulent times ahead could prove something of an understatement."
John Moore, senior investment manager at Brewin Dolphin, said: "The share price has been hammered since the turn of the year, along with the wider market; but the foundations of a strong company are there if you take a long-term view.
"SLA has been rigid with its cost-cutting, while new outflows have slowed to a degree and, reflecting the optimism attached to this, the dividend remains in line with guidance.
"Nevertheless, until there is asset growth and better market conditions, investors in SLA will have to remain patient."