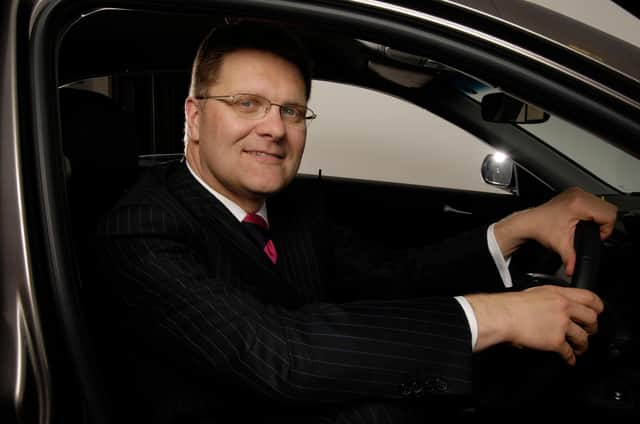 Vertu Motors CEO Robert Forrester. Picture: Marc Schlossman.
The Gateshead-based firm had planned to remain open for outstanding vehicle deliveries until close of business today and for its vehicle service operations to remain operational at reduced capacity.
But it said the tighter measures announced on Monday by the Prime Minister "has meant that for the time being, our dealership operations will be fully closed with immediate effect".
The company plans to deliver its financial results for the year to 29 February as scheduled on 6 May – but in light of the ongoing situation, the board is not likely to recommend a final dividend for the period.
Vertu said in March that it expects its trading performance to be in line with its overall expectations.
It stressed yesterday that it has a strong digital presence and aims to ensure customers can contact it to allow retail sales to be fulfilled in due course. "We anticipate that the group's digital presence will continue to be available throughout the dealership closure, although delivery activity is now curtailed."
The firm also said it has a "very strong balance sheet, with low levels of debt, significant assets and liquidity" – but due to the expected hit to cash flow by the current disruption, it is drawing an additional £10 million of its revolving credit facility, for example.
It is also undertaking further steps to manage costs and cash flows, such as applying for grants available under the government's job retention scheme regarding staff unable to work due to the business disruption. "We anticipate the vast majority of the group's colleagues will now be subject to this scheme."
Vertu Motors chief executive Robert Forrester announced in January that the firm had completed on the deal to buy Edinburgh Kia, Suzuki and Mitsubishi franchises from the administrators of the collapsed Leven Motor Company dealership.