Coronavirus: Check the finer detail for virus-related business insurance - Pinsent Masons
The UK government has designated the coronavirus, Covid-19, a "notifiable disease", giving businesses some hope that their insurance cover will respond to related losses.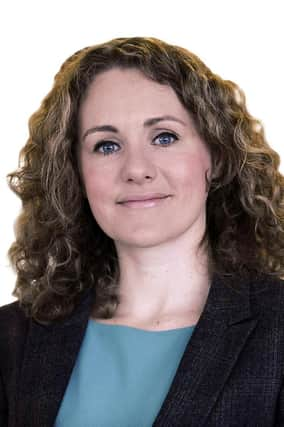 After initial concerns from the leisure and hospitality sector that insurers would not pay out on the basis that the government had advised customers to stay away, rather than ordering an enforced closure, the Prime Minister moved to clarify the situation at a No. 10 press conference, saying that "the insurers have stepped up to the plate and understood that they have to pay out". However, whether there is insurance cover for coronavirus-related losses will depend in each case on the specific terms and conditions of the policy.
Disruption to supply chains, loss of customers and workforce illness as a result of the pandemic, are widely accepted as inevitable and will severely impact on revenue generation. Businesses should check the terms of their cover carefully to see whether any potential losses are covered. Proving that coronavirus is the cause of any insured losses may be challenging where there are multiple intervening causes, such as supply chain disruption.
Business interruption insurance traditionally covers loss of revenue or profit experienced by a business following damage to property. The trigger for coverage is property damage – for example, due to a storm or fire – so this type of policy will not cover losses caused by coronavirus where there has been no property damage.
Contingent business interruption insurance is broader and covers loss of profits to a business resulting from disruption caused by loss, damage or destruction of property owned by a supplier of goods. Again, the trigger for cover is property damage, in this case damage to a supplier's property – for example, fire at a manufacturing plant.
The most likely route to cover for coronavirus-related losses is extensions found in some business interruption policies. These are often triggered by non-physical damage such as closure of premises or denial of access.
There are also extensions which specifically cover infections or contagious diseases or losses flowing from the inability to use business premises due to restrictions imposed by a public authority. However, there is no market standard for these, so the wording of the policy must be checked carefully to see what is and is not covered.
The coronavirus outbreak appears to satisfy some definitions of disease now that it has been designated as a notifiable disease and declared a pandemic by the World Health Organisation. Some policies even cover business interruption where there has been a notifiable disease within a certain radius of the insured building.
However, there may still be challenges to claiming under these extensions. The business would likely be required to demonstrate that it was unable to use its business premises due to restrictions imposed by the government or on the order or advice of the government. If the business chooses to close its premises out of an abundance of caution, there would be no cover. Insurers are likely to take a strict stance on causation.
Some policies require there to be an outbreak at the business' premises, while some only cover diseases set out in a list appended to the policy. As Covid-19 is new, it will not be listed.
The Association of British Insurers (ABI) said this week that irrespective of whether or not the government orders closure of a business, the vast majority would not have purchased cover which allows them to claim compensation on their insurance.
ABI added: "A small minority of typically larger firms may have purchased an extension to their cover for closure due to any infectious disease… an enforced closure could help them make a claim but this will depend on the precise nature of the cover purchased."
– Rebecca Ransome-Lewis, senior associate and specialist in insurance law at Pinsent Masons
Comments
 0 comments
Want to join the conversation? Please or to comment on this article.