Warning as 'romance fraud' cases rise
Cases of "romance fraud" have risen in the past year, with 79 cases registered in Scotland, among over 6,000 UK-wide, new figures have revealed.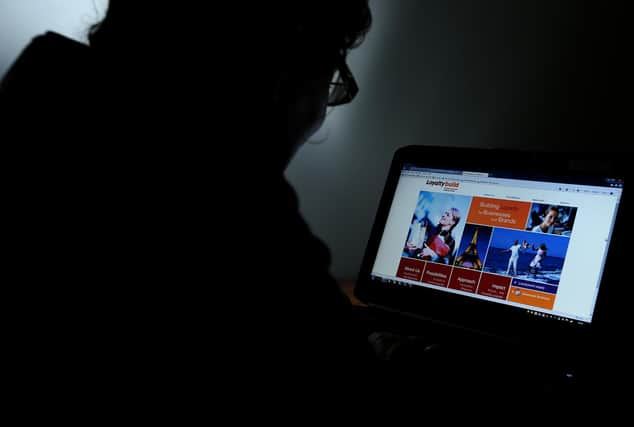 The total reported losses of romance scams totalled over £68 million, according to the data from Action Fraud. Online shopping fraud, by comparison, cost £63 million, despite having over thirteen times the number of cases.
The scams range from getting a "partner" to give a fraudster money, or even blackmailing people using webcam footage. The majority of victims are female, while 41 per cent of victims are 40 to 59 years old.
Colin Mathieson, spokesperson for Advice Direct Scotland, said: "These sickening scams can cause real upset and financial hardship.
"As with so many scams today, fraudsters are moving online to target people. Never share your bank details with someone you don't know, and always think twice about sharing any personal information.
"Scammers can catch anyone out and there's no shame in that, so if you are a victim then contact us for advice or report a crime to the police."
Earlier this year, Police Scotland warned that only around one in five cases of romance fraud are likely to be reported, meaning that the true number of victims will be far higher.
Hannah Hart, digital privacy expert at ProPrivacy, said: "Romance scams are particularly unpleasant because they prey on a person's compassion and feelings. What seems like a desperate plea for help in paying off loans can be a cold and calculated ploy, and victims are often drawn in simply because they're kind-hearted people.
"Ultimately, that's just what a scam artist wants. They'll strike up a relationship with their victim and sweeten them up with compliments, but there's no actual "romance" involved in these romance scams. They're incredibly elaborate, and a victim can spend months talking to a criminal without knowing it."
She added: "It is also a crime that can isolate victims - they are often reluctant to reach out to friends, family or the authorities for fear of being called gullible - or worse.
"It's easy to get swept up in feelings and we often go out of our way to please the people we're trying to impress, sadly romance scammers prey on these very humans foibles to trick their victims."
Police Scotland lists romance fraud types as the 'foot-in-the door' technique, in which the perpetrator initially asks for a small sum and, then having gained this small sum from the victim, manufactures new or escalating crises requiring larger and larger sums of money, the 'face-in-the-door' technique, in which the perpetrator initially asks for a sum of money so extreme that most would refuse, followed by a request for a far more modest sum to persuade the victim to part with their money and webcam blackmail.
The police force states: "It is easy to become a victim, therefore, be guarded and aware, be unrevealing and discreet to avoid making yourself vulnerable online. Whilst money loss can cause great distress, the psychological and human cost of romance scams should not be underestimated."
A message from the Editor:
Thank you for reading this article. We're more reliant on your support than ever as the shift in consumer habits brought about by Coronavirus impacts our advertisers.
If you haven't already, please consider supporting our trusted, fact-checked journalism by taking out a digital subscription.