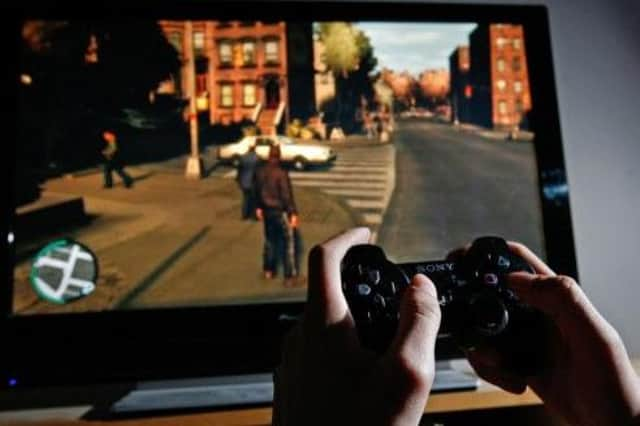 The figure is an increase of 55 per cent since 2019. By 2021, the market is forecast to top the £2 billion mark.
The report from Mintel found that over half of those who already own a console plan to upgrade to the next generation version this year as people continue to spend more time at home.
The report comes as a separate analysis of historic Argos catalogues from NetVoucherCodes.co.uk found that gamers shelling out £450 for the new PlayStation and Xbox consoles are actually getting a great deal - as gaming systems of yesteryear would have cost as much as £1,200 in today's money.
The study looked at how much 33 classic consoles were when they launched and after adjusting the prices for inflation, it found that just over 30 per cent of them would have cost more than the PS5 and Xbox Series X. One of the first video game systems to be brought into the home was the Atari 2600. In 1977 it would have cost families £199, which translates to £1,246 in today's money.
The Mintel study found that some 61 per cent of consumers who use their console for streaming media from platforms like Netflix did this more often after the COVID-19 outbreak. Meanwhile, 36 per cent of those who use their console for buying games online did this more frequently too. The success of social gaming is highlighted by the fact that half of console owners prefer to game with friends than alone, rising to 57 per cent of Younger Millennials and 67 per cent of Generation Z consumers.
Zach Emmanuel, Mintel technology Analyst, said: "COVID-19 has had a monumental impact on the sales of video games and consoles as Brits looked to stay entertained at home. While consumers' concerns over finances are expected to have led to a decrease in purchases of technology products overall, it has not been the case for consoles. The market has already benefited from the introduction of the new Nintendo Switch Lite in the first half of the year and the recently launched Xbox Series X, and the upcoming PS5 will provide a further boost to the market."
He said that a new cloud-based service introduced by Xbox, which allows people to pay a subscription to access games over the internet, had also boosted sales.
He said: "Looking more long-term, the continued roll-out of 5G will make it possible for consumers to reliably use cloud gaming on-the-go, away from their console."
However, a third of console owners said they had been actively trying to reduce the time they spend playing video games.
Mr Emmanuel added: "The fact that a third of console owners were interested in reducing the time they spent playing console games pre-pandemic indicates the importance for gaming developers to show that the wellbeing of their users is a priority. Companies incorporating warning messages in the game's description and adding spending caps can help to address some of the concerns."
A message from the Editor:Thank you for reading this article. We're more reliant on your support than ever as the shift in consumer habits brought about by Coronavirus impacts our advertisers.
If you haven't already, please consider supporting our trusted, fact-checked journalism by taking out a digital subscription.