This is how much the cost of a funeral has risen in the past year
The bill for the average funeral in Scotland has risen by 5.7 per cent to £4,064 - one of the highest increases in the UK and taking the average cost above £4,000 for the first time in 17 years, a report has found.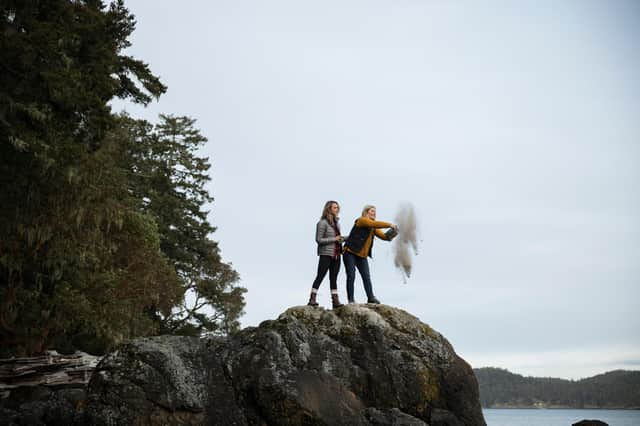 However, the proportion of direct cremation funerals – where there is no service and no mourners present at the cremation – has seen an almost five-fold rise in the past year, which experts said was likely to be down to Covid-19, where funerals were subject to strict restrictions, making a direct cremation more acceptable to families.
Direct cremations accounted for a quarter of funerals between February and July, up from 14 per cent overall in 2020 and up from just three per cent in 2019, according to the Cost of Dying Report from SunLife.
Of those who organised a funeral between February and July, 82 per cent said it was affected 'a lot' by the pandemic and 71 per cent said not everyone who wanted to attend could do so.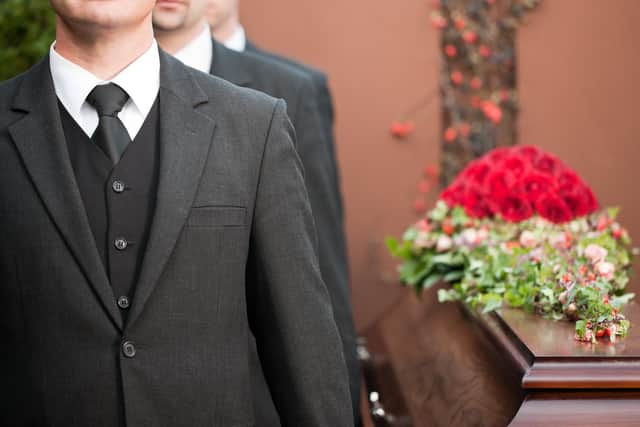 For most organising funerals during this time, there were things they couldn't do, or had to cut back on – mostly connected to the wake. Of those organising the funeral for a loved one who died as a result of Covid-19, 34 per cent said paying for the funeral caused 'notable financial concerns'.
Across the UK, the average funeral cost now stands at £4,184, up from £4,115 in 2019.
Justin Cole, director at SunLife said: "It is clear from our report that the pandemic may have triggered a fundamental shift within people's attitudes and indeed the funeral industry. Most notably, the option of a direct cremation is becoming far more widely understood and accepted. With many families unable to organise a more traditional funeral due to government restrictions they have chosen a direct cremation and potentially saved thousands of pounds."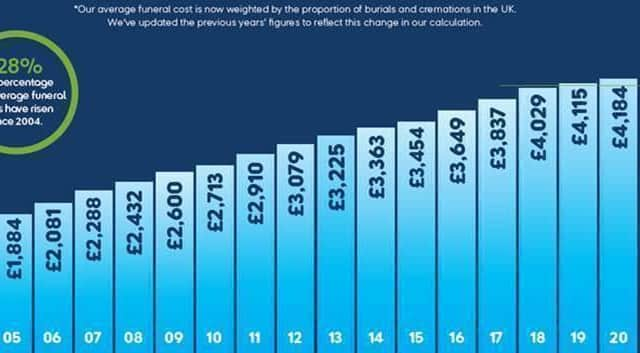 "As well as reducing costs, direct cremations also increase flexibility, allowing families to organise the send-off whenever and wherever they like."
One woman, a manual worker in her 40s, opted for a direct cremation for her mother after she found it too emotionally difficult to hold another large funeral just five years after losing her father.
She said: "I am an only child and I lost my dad suddenly when he was 65, out of the blue. Sadly my mum had Parkinson's and she was in the latter stages of the disease and she didn't know my dad had died. She had only recently been put in a home, she was 64 and she was consumed with dementia. I held a big funeral for my dad, my mum carried on in a vegetative state for another five years and it was a continual grieving process for me for the whole of that time.
"When she passed away I just could not bear to follow another coffin and there were no mourners apart from myself and husband and two children, it was emotionally too hard to do – so we opted for a direct cremation and we intend to hold a gathering of our friends when we scatter mum and dad together when the time is right. I made a decision that was best for my families' wellbeing and mental health."
A message from the Editor:Thank you for reading this article. We're more reliant on your support than ever as the shift in consumer habits brought about by Coronavirus impacts our advertisers.
If you haven't already, please consider supporting our trusted, fact-checked journalism by taking out a digital subscription.