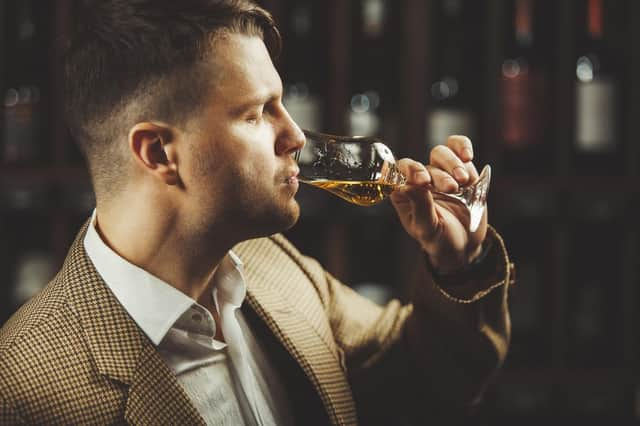 With exports reaching record levels last year thanks to the global thirst for a wee dram, it's a golden age for Scottish whisky.
And the opening of a number of new distilleries, along with a potential deal with India which could double the size of the market in five years, mean it's a wise time to invest in this liquid gold.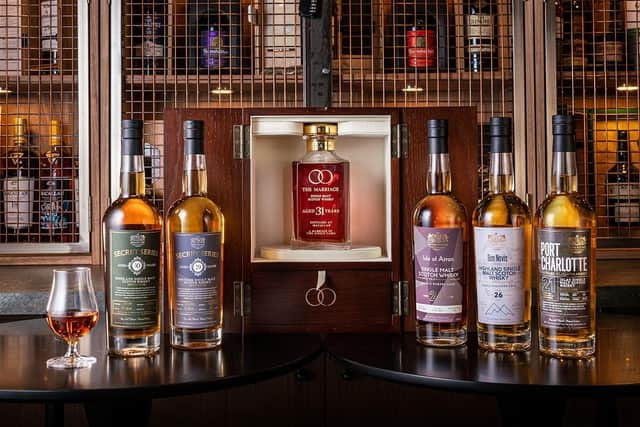 So what does the future of Scotch whisky investments look like?
In this article, we take a look at what is driving this success as well as the market's prospects in the coming years.
What are the key drivers of growth and innovation?
There's no doubt that interest from overseas is helping to fuel the industry's progress: last year, a cask of Ardbeg which had been distilled in 1975 broke all records when it sold to a private collector in Asia for £16 million.
India is now the largest Scotch whisky market by volume – and that love affair shows no sign of cooling off, thanks to a ground-breaking free trade deal in the pipeline with India which would see the punishing import taxes lifted and potentially 'double the size of the Scotch whisky market in five years'.
Chivas Brothers chairman and CEO Jean-Etienne Gourgues says the move offers "fantastic potential of innovation for prestige and luxury whiskies, where Scotch whisky is beautifully positioned".
Parent company Pernod Ricard saw organic sales rise by almost a fifth in the first half of the 22/23 financial year, with mature markets growing at 22% and emerging markets at 24%.
The Glenlivet, one of its main Scotch brands, has "historically been strong in the US but is now growing at a very fast pace in Asia, in particular Taiwan and China," he said, adding that Korea has also seen "real growth in the luxury part of the market".
And the big players aren't resting on their laurels either when it comes to innovation: with a new wave of distillers in the game, more established brands like Glenmorangie are working hard to create new flavours or enhance existing ones.
What are the prospects for the whisky investment market in the coming years?
The rising global demand for premium and high-quality drinks coupled with the positive impact of 2021's suspension of US tariffs on Scotch single malt is good news for anyone keen to invest.
And with inflation meaning traditional investment options aren't offering the returns they once did, investors are increasingly turning to tangible luxury assets like antiques, watches… and whisky.
"Distillery owners tell us that this is a great time to be in the industry and that enthusiasm for single malts has never been greater," says Sam Brooks, MD and founder of leading cask traders and stockists Vintage Acquisitions (the trading name of Brooks & Whitaker Limited).
"And the great thing about whisky is that the longer you hold on to it, the rarer and more sought-after it becomes.
"It's a long-term investment option because the majority of Scottish whisky is bottled before it hits 12 years old. This means that the remaining whisky increases in quality and desirability as it ages."
Vintage Acquisitions, which was founded in 2011, holds up to £2m worth of stock to be traded at any one time as they have built relationships with some of the very best distilleries here in Scotland. Sam's team can help you select the right cask for your budget and needs then arrange all the paperwork, including the certificate of title for your casks.
You can either arrange your own storage at an HMRC-approved excise warehouse or choose to let Vintage Acquisitions handle the storage and insurance in-house in one of the company's 24 HMRC-approved excise warehouse accounts.
And when it's time to sell, cask whisky investment offers an even more attractive option than stocks and shares: its classification as a wasting asset means there is no capital gains tax to be paid – which means more profit for you.
To download a comprehensive Whisky Cask Investment Guide, head to the Vintage Acquisitions website.
This is paid-for content on behalf of Vintage Acquisitions, and does not necessarily reflect the views or advice of The Scotsman. As with all financial investments, your investment may go down as well as up, and people are recommended to take financial advice.