Scottish researchers produce 'holy grail' alternative to palm oil that could revolutionise home baking
The new ingredient could replace palm oil in products such as cakes and biscuits, the team at Queen Margaret University in Edinburgh has claimed
A Scottish research team had produced an alternative to palm oil that has been hailed as the "holy grail".
Food experts at Queen Margaret University (QMU) in Edinburgh say their new ingredient could replace palm fat in products across the baking sector, including cakes and biscuits.
Palm oil is one of the world's most-produced vegetable oils, accounting for 40 per cent of total production. The product is used widely across the food industry in products such as cakes, biscuits, pastries, confectionery, ready meals and sauces.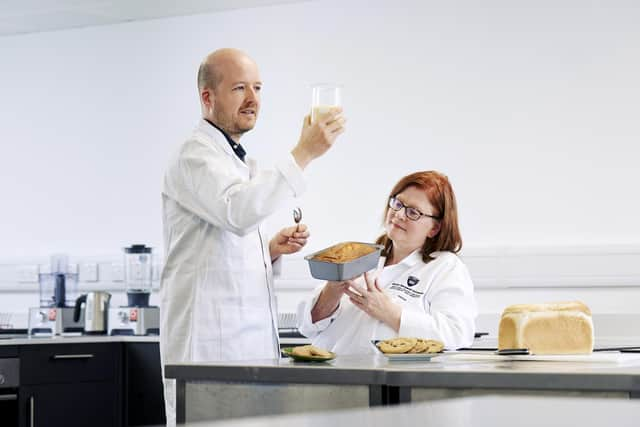 Due to its composition, high yield and low production costs, the food industry has become increasingly dependent on palm oil, resulting in its over-cultivation and causing damage to the environment.
Up to 8 per cent of the world's deforestation since 2008 has allegedly been due to palm cultivation, according to the World Wide Fund for Nature (WWF).
The new alternative, 'PALM-ALT', may be 70 per cent better for the environment and includes 80 per cent less saturated fat, and 30 per cent fewer calories, making it a healthier alternative.
Catriona Liddle, head of the Scottish Centre for Food Development and Innovation at QMU, said: "It's the holy grail to replace it and still have exactly the same end result in product – to taste the same and have the texture the same – and we've done that.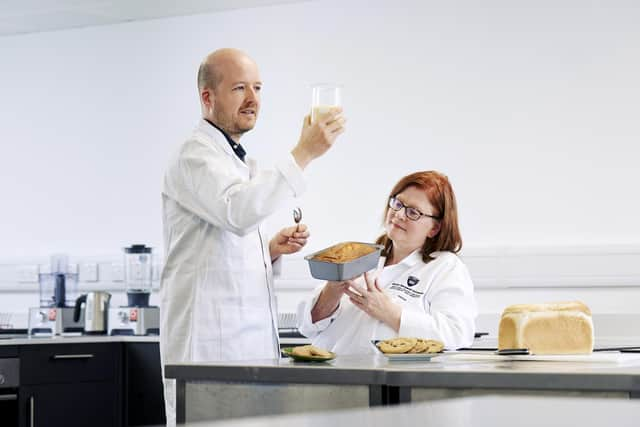 "We've put it through some special sensory testing to see if a panel can tell the difference between our product and traditional palm shortening, and they can't."
PALM-ALT is described as having a 'mayonnaise-style' consistency, and includes no added flavourings, sugar, sweeteners, preservatives or colourings. It is made from a by-product from the linseed industry, with added natural fibre and rapeseed oil.
Researchers at QMU say the new alternative can be produced easily at a global scale, and is cost competitive.
Ms Liddle said: "Palm based fat works particularly well in bakery products due to its composition, taste and mouthfeel. For example, it helps produce cakes, which are light, with a good taste profile, which has a pleasant mouthfeel.
"However, despite efforts to develop more sustainable cultivation practices, the industry has found it difficult to identify another fat which delivers the cost benefits and physical characteristics – bland taste, food shelf-life and ambient storage – that palm offers, and which is not linked with health concerns.
"Currently there is no palm oil replacement that is sustainable, healthy and cost-effective.
"Palm can only be harvested in rainforest areas of the globe, thousands of miles away from many of the countries that use the product. Current production methods leading to deforestation of tropical rainforests in Malaysia and Indonesia have led to the destruction of animals' natural habitat, and high greenhouse gas emissions linked to its global transport.
"It is therefore essential to develop an alternative product, which works well for the food industry and helps reduce the world's overreliance on palm."
Dr Julien Lonchamp, reader in food science at the university, said the product was also allergen-free and 100 per cent plant based.
He said: "We set out to develop a new ingredient that would not only be better for the environment, but also healthier than palm fat and current alternatives. Our team has patented the PALM-ALT composition and process and we are currently in discussions with a number of partners to implement the novel palm replacer at the industry level.
"We are therefore keen to connect with food companies who are interested in replacing palm-based fat in their products using our novel ingredient."
Comments
 0 comments
Want to join the conversation? Please or to comment on this article.