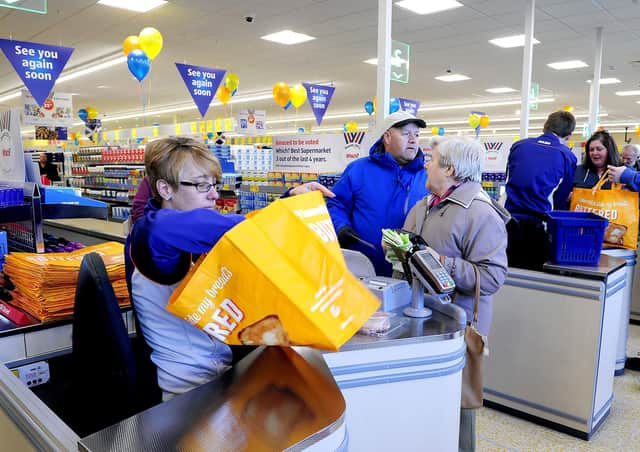 The sector is facing £3.1 billion a year of tariffs on food and drink if the UK is forced to revert to world trade rules on January 1st as time runs out for an agreement to be reached between Westminster and Brussels.
It came as Downing Street yesterday signalled optimism over the trade deal negotiations and talked of "useful exchanges" in recent weeks.
But if no deal is reached before Christmas, the British Retail Consortium warned yesterday that new tariffs will leave retailers with no option but to raise the price of food to mitigate the new costs.
"There is no time to waste," warned Andrew Opie, director of food and sustainability at the BRC.
"The UK and EU must hammer out a final arrangement as soon as possible. Coronavirus is already making life hard for consumers, particularly those on lower incomes and, and a no deal Brexit will have a massive impact on their ability to afford essential goods. UK consumers have benefitted from great value, quality, and choice of food thanks to our ability to trade tariff free with the EU.
"There is now the risk of a £3bn tax bill for the food we cannot source here in the UK. Unless we negotiate a zero-tariff deal with the EU, the public will face higher prices for their weekly shop.
"This would prevent harm to shoppers, retailers and the wider economy."
The EU is the UK's largest trading partner and the source of four-fifths of UK food imports. In May, the UK government published its new tariff schedule, which will apply from 1st January 2021 if a deal is not agreed.
Under the schedule, 85 per cent of foods imported from the EU will face tariffs of more than 5 per cent . The average tariff on food imported from the EU would be over 20 per cent. This includes 48 per cent on beef mince, 16 per cent on cucumbers, 10 per cent on lettuce, and 57 per cent on cheddar cheese.
The BRC has long been calling for a zero-tariff zero-quota trade deal between the UK and EU under its "Fair Deal for Consumers" campaign.
Ewan MacDonald-Russell, Scottish Retail Consortium head of policy, added: "Scottish consumers benefit enormously from tariff-free trade with Europe. With the economy under unprecedented pressure, and consumer spending already suppressed because of coronavirus, any hit to household budgets needs to be avoided.
"It's essential a pragmatic solution is found to secure lasting zero-tariff trade between the UK and the EU as soon as possible."