Retailers call for click and collect services to be protected in lockdown to help 'struggling' shops
Retail bodies have called on the Scottish Government to ensure that click and collect services will be allowed to continue during lockdown restrictions.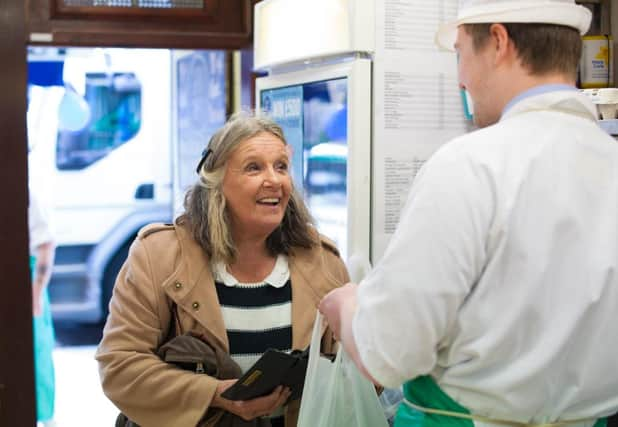 In a letter to economy secretary Fiona Hyslop, the group, which includes the Scottish Retail Consortium and the Booksellers Association of the UK & Ireland, said that offering such services was a "lifeline for struggling retailers".
This comes after the First Minister hinted last week that click and collect, food-to-go takeaway, and the construction and manufacturing sectors were in the frame for being compelled to close under Covid restrictions.
The letter, which was signed by David Lonsdale, director of the SRC, Meryl Halls, managing director of the Booksellers Association of the UK & Ireland, James Barnes, chairman of the Horticultural Trades Association, Howard Saycell, chief executive of Retra Ltd and Andrew Goodacre, chief executive of BIRA, said: "We fully recognise the need to act quickly to protect public health. However, in the absence of an indicative date for the re-opening of shops the ability to operate click and collect is a financial lifeline for struggling retailers, and so it is disappointing to hear through the media it being cited as an example of further commercial activity that could be forcibly shut. Our members undertaking these services have complied with every change to government guidance and put in place many mitigation measures and invested significantly to keep shoppers and workers as safe as possible.
"We haven't been sighted on any data or public health evidence as to why click and collect is now in the frame. As such, forced closure seems somewhat arbitrary and marginal in terms of contributing to the suppression of the virus – not least as the new 'stay at home' order has just come into effect and is substantially reducing footfall, which is already at a low ebb."
They added: "It's worth noting click/telephone and collect services explicitly allow local and often smaller retailers to maintain some level of trade. For some retailers their click and collect service doesn't actually involve any physical customer/staff interaction, and for others home delivery is often impractical. Of course, if there is clear evidence there is an unacceptable public health risk from these services remaining open and a need to legislate then of course our members would implement that – however the consequences of ending this last opportunity for trade for many could be serious for many retailers."
Last week, Nicola Sturgeon said the Scottish Government was looking at whether restrictions around non-essential businesses could be tightened further to bring the lockdown announced on Monday January 4 closer to the one imposed in March last year.
Ms Sturgeon said: "There is a question in my mind about whether we need to go a bit further in restricting non-essential business activities to cut even further the reasons that people have for being outside of their own home and that's something I will be looking at with my advisers over the next few days."
A message from the Editor:Thank you for reading this article. We're more reliant on your support than ever as the shift in consumer habits brought about by Coronavirus impacts our advertisers.
If you haven't already, please consider supporting our trusted, fact-checked journalism by taking out a digital subscription.