Record Store Day 2023 in Scotland: When is it, what exclusive records are available, how to buy, and will records be available online?
Last year vinyl outsold CDs for the first time in 35 years – meaning that this year's event celebrating the reinvigorated music medium is likely to be more popular than ever.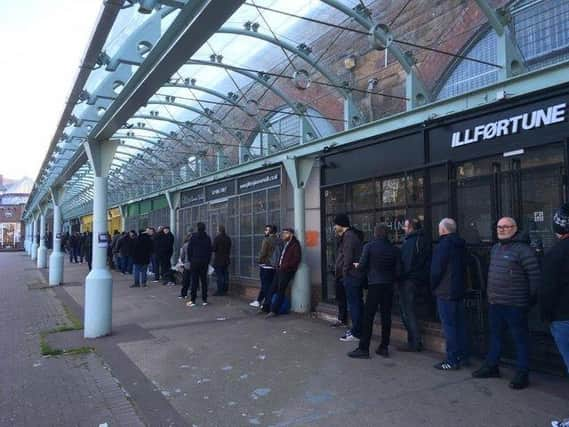 Record Store Day has become a major event for vinyl lovers since the inaugural event in the US in 2007 sold barely more than 10 different limited edition pressings by artists including Death Cab for Cutie, R.E.M. and Stephen Malkmus.
Now over 200 independent record stores across the UK take part each year, selling thousands of copies of exclusive vinyl, from new releases to old classics.
Here's everything you need to know about this year's event.
When is Record Store Day 2023?
This year Record Store Day will be running on a single day again this year – after moving to a system of two different days to make it easier to follow social distancing rules over the global pandemic.
It will be happening on Saturday, April 22, with the majority of releases available from participating stores.
Last year a global delay in vinyl manufacturing meant that some discs did not arrive on time for the big day and were instead made available later in the year – but everything seems to be currently on track for 2023.
What records are available?
There will be several hundred limited edition pressings released on Record Store Day, including new vinyl from The 1975, Taylor Swift, Beach House, Belinda Carlisle, The Big Moon, Billy Joel, Blur, David Bowie, Self Esteem, Yard Act, Elvis Presley, Jessie Ware, Loyle Carner, Pearl Jam, Sam Fender, Wilco, Supergrass and Sigur Ros.
Artists with Scottish connections releasing exclusive vinyl include Altered Images, Garbage, Simple Minds, and Travis.
It should be noted that not all record shops will stock all titles, so a couple of shop visits may be required if there's a less popular title you are keen to get your hands on.
Who are the Record Store Day ambassadors for 2023?
Last year saw global pop superstar Taylor Swift take on the duty of official Record Store Day ambassador and this year British band The 1975 will take over the role.
It follows a hugely successful 12 months for the band which culminated in winning the Brit Award for Best Rock/Alternative Act.
The Cheshire quartet are keen advocates for vinyl music, as lead singer Matt Healy explains: "(We) are really proud to be ambassadors for Record Store Day. Independent record stores are the lifeblood of the music industry and have played a crucial role in our story so far. It couldn't be more important to support their vital community and culture."
Can I buy records online?
Record Store Day shops are prohibited from reserving records for particular customers or offering records online on the day itself or for a week afterwards.
In short: to stand the best chance of getting any particular item you'll need to physically attend the shop and probably queue (lines of people start appearing outside some shops the day before the event).
This year shops will be able to offer any unsold stock from 8pm on Monday, April 24.
What shops are taking part?
The full list of Record Store Day shops can be found here.
Glasgow shops include Love Music, Monorail Music, Mostly Vinyl Micky, Blitzkriegshop, Chameleon@Glasgow Audio, Strip Joint Records, Big Blue, Mixed Up Records, and Some Great Reward.
In Edinburgh participating stores include VoxBox Music, Assai Records, Ilium, Avalanche Records, Thorne Records, and Underground Solu'shn.
Other Scottish shops include Low Port Music in Linlithgow, Europa Music in Stirling, Concorde Music in Perth, Le Freak Records in Dundee, Assai Records in Dundee, Thirteen Records in Dundee, Red Robin Records in Aberdeen, Chameleon in Aberdeen, and Mo Fidelity in Montrose.
How does the day work?
Queues will start to form outside most shops well before they open, so if there's something you can't stand to miss out on, the earlier you can get to the shop the better.
The majority of stores ask you to write out your wishlist while in the queue – so don't forget a pen and paper – collecting it before you enter the shop and packing up your order so it is waiting for you at the counter.
This speeds up the process, while later in the day shoppers can flick through titles on the shop floor.
What else will be happening on the day?
Check your local shop's website to see what they have planned, but many will have special live performances, DJ sets and record signings to mark the day.
Comments
 0 comments
Want to join the conversation? Please or to comment on this article.