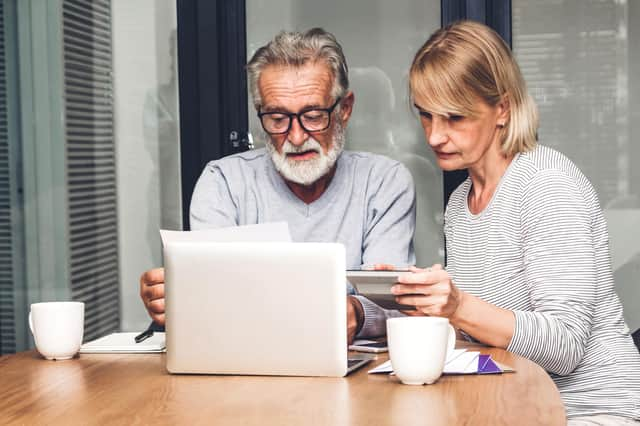 Badly advised and worried your SIPP will be worthless as you head for retirement – help is here
When people were made aware of the additional insurances on their bank accounts most people put in a claim to get their money back. These PPI claims were generally upheld for an average of £2,750.
A Company in West Sussex is now recovering figures much higher than this, typically around £50,000 per person – with thousands of UK pension holders set to benefit. And it all begins with a quick phone call.
In 2015 the Government recommended that people 'put their pension to work', resulting in many people engaging the services of Independent Financial Advisers (IFAs) to advise then on how to grow their pension and give them a better life in the future.
Here's how to get help and claim back money lost in a poor SIPP investment
This usually involved a consolidation of individual pensions and placing them all into one 'Self Invested Personal Pension' – knows as a SIPP.
This should have been a good idea and the majority of IFAs did a professional job, actively investing in a cross section of funds.
But others were responsible for advising many thousands to invest the whole amount in the SIPP in risky ventures such as Crypto currency, bogus Green Energy projects, and foreign property schemes.
Chris Sharman of The Claims Bureau warned "In September of this year Essex- based businessman David Ames was jailed for 12 years for fraud. He used Rogue IFAs to persuade 6,000 people to invest £400 million, mainly through SIPPs in his bogus Caribbean property scam. And there are many more like him".
Huge SIPP investment projects have failed or are in the process of failing and some people don't realise they have lost their entire pension pots – Often with The Financial Services Compensation having to pick up the bill
But all is not lost, a quick conversation with The Claims Bureau will generally be enough for them to assess the size of the problem and if help is available.
The message is obvious, if you invested your pension into a SIPP, you should get it checked. All their investigations are FREE and they have recovered more than £100 million for their customers.