Online returns rocket as shoppers regret purchases
The number of parcels being returned to online retailers rocketed by 25 per cent over lockdown, as consumers reflected on some of their hastier online purchases.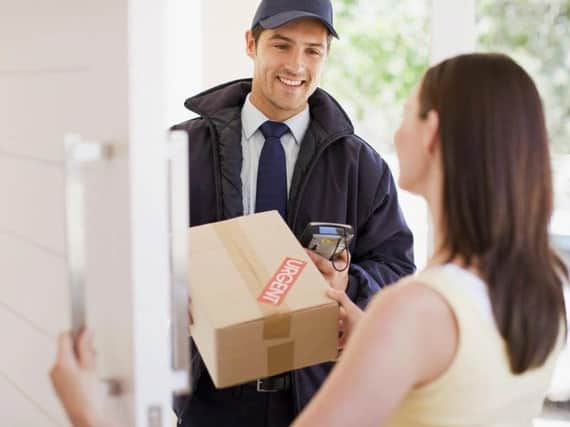 The Royal Mail said that in Scotland, Edinburgh residents returned more parcels than anywhere else in the country, followed by those living in Aberdeen and then Lerwick in Shetland - which was previously named the location where people ordered the highest number of parcel deliveries per head of anywhere in the UK.UK-wide, St Albans was the town where people were most likely to return online purchases, followed by Watford. Kingston-upon-Thames, Ilford and South West London.Many retailers extended return periods during lockdown, giving consumers more time to make a decision on their purchases - and to allow them to return items within an allowed period even if they were confined to their homes for long periods of self isolating.Online retail sales fell seven per cent month-on-month in July as the reopening of non-essential stores took effect, according to official figures from the Office for National Statstics - however the level was still more than 50 per cent above pre-lockdown levels in February and 10 per cent higher than in May.Nick Landon, chief commercial officer at Royal Mail, said: "Having analysed our returns data across our national network of delivery offices, Edinburgh has emerged as Scotland's returns hotspot. With ecommerce playing an important role in keeping the UK connected during such unprecedented times, online returns form an even more important part of the online shopping experience for both consumers and retailers."Although shops have reopened, many people are continuing to shop predominently online and the rise of the "home fitting room" has been given further momentum as many bricks and mortar stores continue to seal off their physical fitting rooms due to coronavirus safety measures.Leigh Sparks, professor of retail studies at Stirling University, said: "Retailers already had a problem with returns, even before lockdown. Especially in the fast fashion business, where returns were at something like 40 to 50 per cent already. Online retailers got very good at turning stock around quickly and seeing how fast they could get it back on sale, but obviously with the precautions that they need to take now - such as quarantining garmnents, or steam cleaning everything from clothing to books - that is no longer possible."What that means is that companies have a lot less stiock available for sale than they think they do."He added: " However, during lockdown there was a trend that the percentage of items sold online overall being returned actually reduced, as it depends very much on what you are buying - people are not likely to return food, for example."During lockdown, research from the Royal Mail found that more than half of people felt that receiving parcels had become more important and more than a third said receiving a parcel was the highlight of their day.The findings are based on analysis of Tracked Returns 48 items accepted into the Royal Mail network in an average week in the time period between 29 June to 2 August, compared to the same period last year.