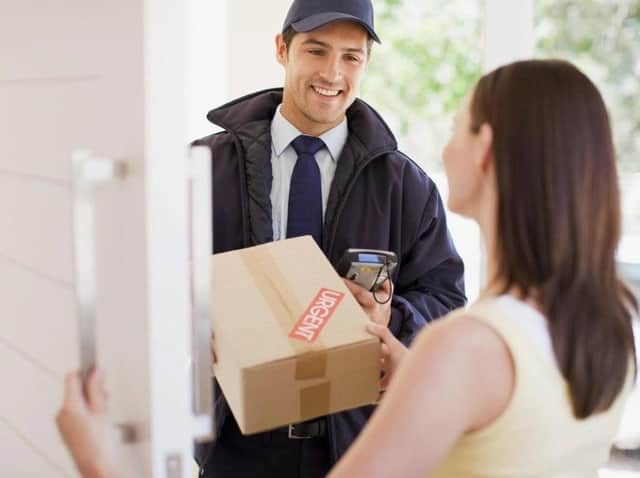 A survey found that three quarters of Scottish consumers received between one and three online shopping orders delivered to their homes every week during the peak of the coronavirus crisis - with 10 per cent of all deliveries containing alcohol.
However, while many shoppers increased the proportion of items they bought online while non-essential retail outlets such as clothes shops were closed, the trend is continuing post-lockdown.
Over a third say they are shopping more online now than during lockdown, according to the poll by You Gov for software firm Scurri.
Two thirds of people questioned claim they are still receiving one to three online shopping orders delivered on a weekly basis, while six per cent say they still receive between four to six packages to their homes every week. More than one in ten of those surveyed had as many as four to six parcels delivered every week during lockdown, according to the report.
The study found that the items most purchased online in Scotland during lockdown included clothes, followed by alcoholic beverages and health, beauty and fragrances.
The study also found that as many as 28 per cent of the Scottish population say they still feel unsafe shopping in-store due to the virus.When asked about the kinds of pandemic safety measures they have tried or been exposed to, 40 per cent say they have tried contactless delivery, click and collect, reservation shopping and virtual queuing.
One per cent of those surveyed said they had shopped using virtual or augmented reality technology.
Rory O'Connor, founder and chief executive of Scurr,i said "While the road ahead for retail remains in some ways unclear, what these stats do make clear is that online shopping is the new norm.
"Many who may not have previously shopped that much online have become more accustomed to it. It is interesting to also see that there are still so many who are hesitant to shop in-store, but also that they believe things will take so long to return to pre-virus norms. The survey for us painted a clear picture of a cautious consumer who feels more comfortable shopping from the comforts of their own homes."
As a result of the economic consequences of the pandemic, 52 per cent of Scottish shoppers say that they intend to consciously seek out British brands to support the UK economy. Nationwide, this sentiment is currently highest among female UK consumers, with those aged over 55 most likely to say they want to support local businesses.
When asked how long it will take for the pre-Covid in-store shopping experience to return, 38 per cent believe it will take longer than six months and up to a year, while another 39 per cent believe it could even take even longer.