How ScottishPower Renewables is empowering local communities
As the company reaches the £50m milestone for its wide-ranging community benefit funds, we take a closer look at how ScottishPower Renewables is enabling people-powered projects across Scotland.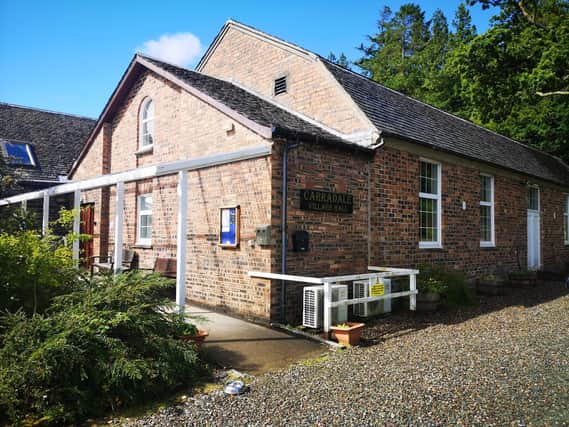 As a sustainable developer, ScottishPower Renewables is committed to supporting the communities around its windfarms – with millions of pounds invested in local initiatives of all scales, from EV charging points to regenerating local post offices and pubs.
Some 53 different organisations administer funds to communities across the UK, covering projects from the countryside rangers at Whitelee Windfarm just outside Glasgow who work to preserve the precious diversity on site to seed funding community-owned homes in Dumfries & Galloway and an education and skills development programme in Mid Argyll and the Kintyre Peninsula.
Lynda Mitchell, ALIenergy, said: "ALIenergy is a sustainable energy charity based in Argyll and Bute. Funding from ScottishPower Renewables Beinn an Tuirc 2 Windfarm has allowed our education officers, Katie and Michael, to work with secondary schools in Mid Argyll and Kintyre, to develop our Education and Skills Development Programme.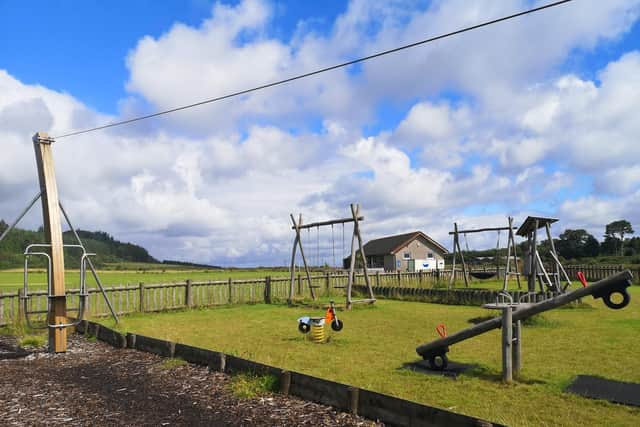 "The project encourages and facilitates young people to seek careers in STEM subjects and the renewable energy sector, providing events, workshops, careers advice and work experience placements with local STEM employers. We aim to improve employability and also showcase the diverse career opportunities which exist in this wonderful part of the west of Scotland."
"The community benefit funds are fundamental to what we do and why we build renewable energy like windfarms in the first place – it's for the benefit of us all," says Barry Carruthers, Managing Director for onshore at ScottishPower Renewables. "It's about creating clean, affordable energy for all of us with the wider benefits of supporting communities, helping create employment, enabling infrastructure and giving back."
36 of its operational onshore windfarms have community benefit funds linked to their development, with the newest at Halsary Windfarm in Caithness. .
With the total contribution set to top £100m across the UK over those windfarms' operational lifetime, Barry explains, this is a long-term approach designed to power the communities around those windfarms. Those involved are encouraged to set up action plans to help identify what they would like to deliver in the five or even ten years ahead.
"This is about the impact on people's communities," he adds. "These might be localised benefits like sports teams, town halls, local support like that and how that evolves over time according to what the community chooses to do.
"These aren't flash-in-the-pan handouts; it is about longevity and encouraging people to put their heads together and work in a collaborative way to see what they come up with."
"As we develop, construct and operate in these communities, we are often neighbours for 20 to 40 years, so we value that relationship and recognise the importance of sharing that with them," adds Gillian Arnot, Senior Community Liaison Officer at ScottishPower Renewables.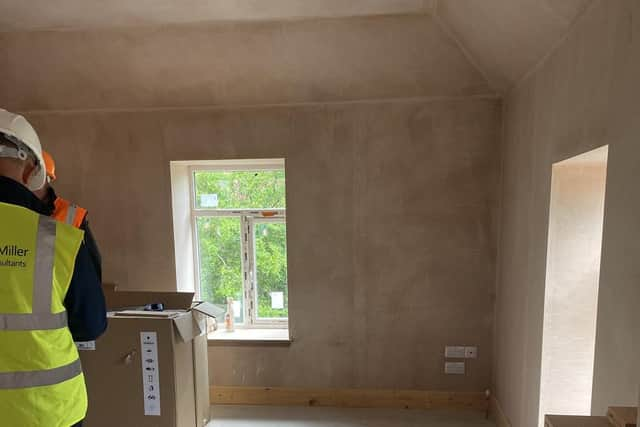 It's a view supported by Linda McDonald from Tynron Community Council, which receives funds from the Wether Hill and Harestanes Windfarms, who says: "We have used the funds to improve life within our community both now and long into the future."
Importantly, this is support from the ground up: communities are encouraged to form their own organisations to administer the funds and local authorities also help manage the funds.
Categories span skills and education, heritage and tourism, local facilities and much more – Gillian points out that it's for the residents to decide what they opt for, with the scope of projects as wide-ranging as possible. "We are really supporting the communities hosting our windfarms to deliver the projects that they see as being of the greatest value to themselves.
"We know that local people are closer to the challenges and issues they are facing and better placed to identify what can make the greatest difference in their communities.
"We want people to see that the improvements to their area, or the events being delivered, are all the results of hosting renewable energy."
In Carradale, East Kintyre, residents bought and restored a community shop and post office, while Galloway Mountain Rescue Team received money towards the costs of purchasing a new 4x4 rescue vehicle. Glentrool and Bargrennan Community Trust has been supported with the costs of converting the former Glentrool Primary School into a multi-use community facility complete with outdoor activities base, a gallery space and a range of community services, and local charity Compass Brain Injury Specialists received funding to deliver support group sessions in Stranraer and Wigtown for families and carers.
This support is acknowledged by Frances Dickman, treasurer of the Dun Law Extension Community Benefit Trust, who says: "Numerous village organisations and groups would have ceased had it not been for the great support Dunlaw Windfarm provides. These groups play a very important part in rural village life, providing villagers a place to meet and socialise."
Sustainability is in ScottishPower Renewables' DNA – and that approach extends to helping rural communities not only survive but to thrive. The funds are seeing increasing interest in community assets as well as projects to assist the transition to net zero: from electric vehicles or installing EV charging points to breathing new life into post offices, shops or cafes: "We can support that investment into infrastructure that makes somewhere a more attractive place to live," says Barry.
"Purchasing and renovating community assets to focus on creating a tourism destination brings opportunities for employment and can encourage people to move there or stay local," adds Gillian.
For example, in the run-up to COP26, the Glencairn Memorial Institute Committee received funding to make a much-loved community hall fit for the 21st century with new energy-efficiency measures including new windows and an electric boiler as well as seed funding to allow them to seek further cash for solar panels. Another in Wigtownshire applied for help creating a community garden with the aim of teaching youngsters how to grow fruit and veg and then selling it as a sustainable and healthy local resource.
There's flexibility in this grassroots approach that can power action when and where it's needed: during COVID-19 some funds were able to quickly adapt to allow hot meal deliveries or shopping services to be rapidly available to elderly and isolated residents during lockdown. "There really is no one-size-fits-all; it allows communities to tailor it as they want to," says Barry.
How it's worked in Dumfries and Galloway
New Luce Community Trust bought the Kenmuir Arms in 2019 with the help of funds received via ScottishPower Renewables' Kilgallioch Windfarm. It is set to reopen this month after undergoing an extensive £1.2m renovation including a new glass-panelled restaurant and three bedrooms as well as accommodation for owners or tenants; the trust used local contractors for the project which enabled three new apprenticeships and the creation of several new jobs.
"Windfarming is undoubtedly breathing new life into our small community here in the Luce Valley," says Neale McQuistin, Chair of New Luce Community Council. "The substantial regular income from the Kilgallioch Community Fund has given our community the confidence to take on large capital projects like the renovation of our local hotel.
"The village itself has been in decline for most of my lifetime but all that has changed in recent years. It has been quite noticeable that young people are now starting to move into the area when a house becomes vacant. New Luce is thankfully starting to become a place where young people come to live rather than a place where older folk go to retire.
"Once reopened the hotel will also sustain another family that will run the business and create other part time jobs for local people."
It is a great example of how ScottishPower Renewables is breathing new life into local areas and empowering local communities – and there's much more to come.