Gen Z deems porridge and full Scottish not 'Instagram worthy' breakfast foods
The traditional fry up known as a Scottish breakfast, porridge and black pudding are among the breakfast foods which are set to die out as the younger generation admits they would not allow the treats to grace their breakfast tables.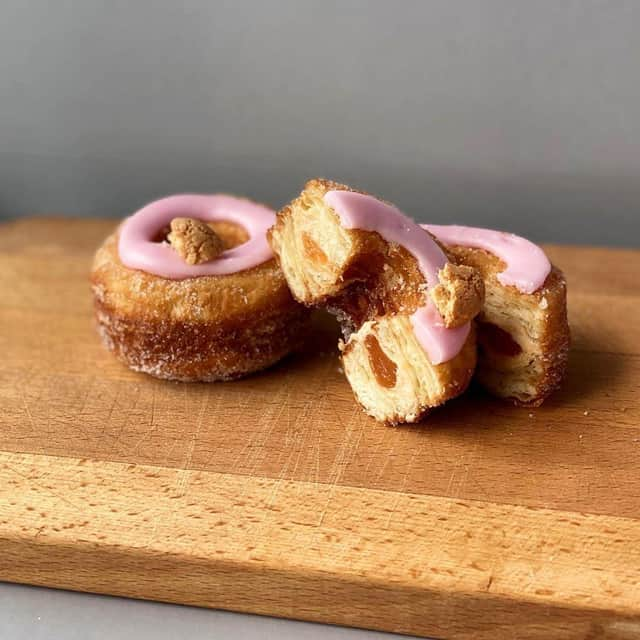 Cronuts have overtaken the humble porridge as a breakfast food of choice for Millennials.
Instead, "cloud eggs", avocado on toast and American style pancakes are more likely to be the breakfast foods of choice for Millennials, according to the study.
The poll found that 57 per cent of young people have never even heard of kedgeree and half have never eaten a slice of black pudding. Even a simple bowl of cereal for breakfast could soon die out, as 27 per cent of 18 to 35-year-olds never eat a bowl of cornflakes.
Instead, "Instagram-worthy" breakfasts are the order of the day, with more international foods making their way onto the breakfast menu of young diners.
Over half of 18-35-year-olds admit they have ordered or made a specific dish for breakfast or brunch just because it was photogenic, and they could upload it to their social media page.
A cronut - a cross between a doughnut and a croissant - is also a popular millennial and Generation Z breakfast choice. Meanwhile, avocado and "shakshuka" - a dish of eggs cooked in tomatoes - or a breakfast burrito also top the most popular list.
One in five of those polled said that they preferred a vegan or vegetarian alternative over the traditional fry up of a Scottish -or English - breakfast. Meanwhile, three in ten prefer to munch on sourdough bread rather than the traditional white sliced loaf.
A spokesman for Tabasco Sauce, which commissioned the study, said: "We know millennials and Gen Z are seeking adventure in their everyday and the research indicates this is also the case when it comes to their breakfast choices. Millennials and Gen Z in the UK today are much more likely to get creative first thing in the morning, favouring more modern dishes like avocado toast, shakshukas and burritos for breakfast.
"They clearly see breakfast as the most important meal of the day and are very unlikely to feel satisfied with just the traditional choices favoured by previous generations. Instead young Brits are looking for breakfasts that are exciting and photogenic, but most importantly packed with flavour."
Despite the demand for more exotic breakfast foods, the traditional staple of a breakfast sandwich of eggs, bacon and sausage still features on the list of millennials top breakfast choices as does the bacon butty. However, chorizo or merguez sausages are gaining popularity with young people as one third favour these over the classic pork sausage.
The poll also found that other old-fashioned elements of the traditional British breakfast are also falling out of favour, as a large proportion of millennials said they would use a tea cosy, a teapot or toast rack.