Fake adverts can be easily created on Facebook and Google
A lack of effective controls on Facebook and Google could allow fraudsters to create and post fake adverts to target victims and spread misinformation within a matter of hours, a consumer watchdog has warned.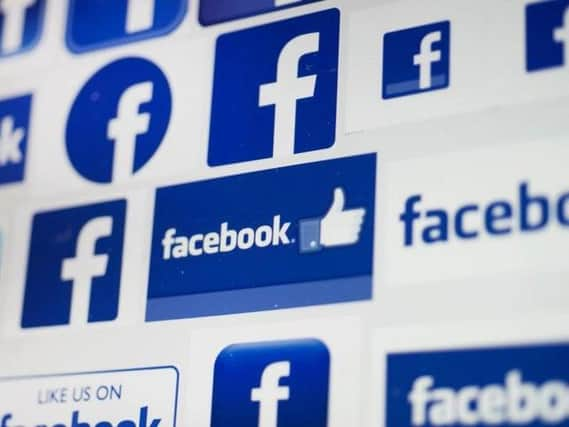 Consumer group Which? created two linked fake companies - a water brand named Remedii and Natural Hydration, an online service offering pseudo health and hydration advice - to expose how easy it is for fraudsters to create and promote false adverts.
Its fake company's ads were created and approved by Google in under an hour and garnered nearly 100,000 impressions over the space of a month. The fake advert for Natural Hydration appeared above the official NHS Scotland pages when users searched for "hydration advice".
Which? found that Google just required advertisers to have a Gmail account to create adverts and while it did review adverts submitted, it did not verify if the business existed or was legitimate, nor ask for proof of ID.
While Facebook has restrictions when it comes to adverts that could cause harm, Which? found it was still easy to create a fake business page. Using a personal Facebook account, which only requires an email address or mobile number to set up, Which? created a business page for Natural Hydration and produced a range of posts with pseudo health advice to promote it.
The group paid Facebook to promote this page, which garnered 500 likes in a week.
In recent years, Facebook has implemented a series of rules restricting harmful advertising, but this does not prevent false advertising from slipping through the net.
In April, Google announced plans to improve advertising transparency that will require all advertisers to complete an identity verification programme providing proof of identity and/or business incorporation documents.
However, these rules do not come into force in the UK until early 2021 and Which? believes they do not go far enough, as advertisers could still be approved with just a valid UK passport and have 30 days to complete the verification programme. During this time all their ads would remain active - a loophole that could be exploited by scammers.
Harry Rose, Which? magazine editor, said: "Fraudulent activity is rife on social media and search engines and our investigation has exposed that a lack of controls on Facebook and Google has made it worryingly easy for fraudsters to create adverts promoting scams or fake products and services.
"Tech giants earn billions from advertising and should be putting more resources into preventing fraudsters from abusing their platforms, so consumers can trust that the adverts they see are legitimate."
Using targeted advertising on Facebook and Google, Which? was also able to tailor the audience who received the fake ads. On Facebook, Which? targeted females aged between 18-65 with interests in health & wellbeing, water and extreme weight loss. On Google, it was possible to target users who searched for terms such as "eczema treatment", "high blood pressure" and "suicide". While Google does allow users to opt-out of personalised adverts, this setting is turned on by default on Facebook.
Facebook and Google accounted for the majority of the UK's digital advertising market in 2019, earning 80 per cent of the £14 billion expenditure in this industry, according to the Competition and Markets Authority (CMA).
While thousands of legitimate businesses use these platforms to advertise their products or services, in recent years, fraudsters have also used fake companies and false information to lure in victims and steal significant sums of money from them.