From Friday until Sunday, April 2, the Edinburgh Seafood Festival, in association with The Scotsman, promises to showcase the work of the "gastronomic geniuses" behind some of the Quarter's most exciting dining destinations.
Guests looking to brush up on their culinary skills can enjoy a range of workshops and demonstrations hosted by the experts on the Seafood Stage on level one of the Quarter, to the east of Edinburgh city centre, on the Saturday and Sunday of the festival.
Among the events over the weekend, Scotland's National Chef Gary Maclean will provide his top tips for cooking fish at home and share his prowess in the live demonstration space.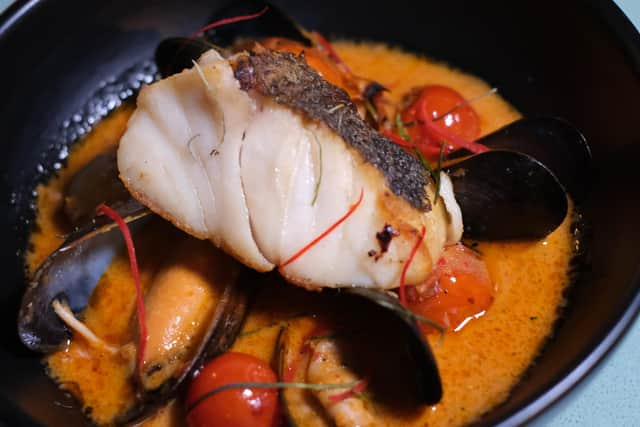 Maki & Ramen's founder and managing director Teddy Lee will divulge his culinary secrets and offer up a taste of traditional Japanese cuisine. As part of the Seafood Stage line-up, guests can also take in a cooking demo from Jimmy Lee of Bonnie & Wild favourite Salt and Chilli Oriental. Chef Brian Grigor and sommelier Glen Montgomery, the team behind fine dining restaurant eòrna opening in Stockbridge this spring, will host an interactive workshop.
Miele, on level two, will play host to two foodie events. On Saturday, April 1, Maclean will host an intimate cooking demonstration and book signing. The following day, chef Paul Wedgwood will offer an exclusive nine-course seafood dinner and tasting menu.
The Seafood and Street Food Market will make its debut on Register Square, fresh Scottish fish and seafood will be available from the Quarter's fishmonger and there will be an Isle of Harris Gin pop-up shop.
Nick Peel, managing director of St James Quarter, said: "It's great to be bringing back Edinburgh Seafood Festival to St James Quarter. This year's festival is set to be bigger and better than ever and will offer an amazing range of seafood options from dining destinations around the Quarter and beyond."