Demand for illegal eviction advice in Scotland jumps by 42 per cent
When a new mother found herself evicted from her home after being told the landlord needed to sell it, she turned to her local Citizens Advice Bureau for help.
"She and her partner eventually found another property to rent for an extra £300 per month on the other side of the city, but she was also distressed at having to leave the support network she had made with other new mothers, as well as having to change her GP and being much further away from work," said a spokesman for Citizens Advice Scotland (CAS).
Shortly after she left, however, the mother found her former property listed on Airbnb.
"This caused considerable frustration and upset as the client had made considerable effort doing it up," said the spokesman.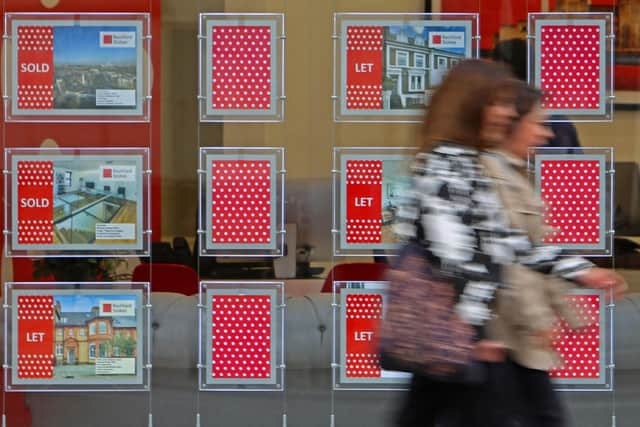 Demand for advice around illegal eviction in the private rented sector jumped by 42 per cent in the Scottish Citizens Advice Bureau network over the course of the year to this summer, according to new data released today by CAS.
The charity also reports overall demand for advice in private sector rents increased by 15 per cent.
Under Scottish Government rules, tenants can only be easily evicted from their homes under certain circumstances, such as if a landlord has to move in or sell the property to avoid becoming homeless themselves, or if the tenant is in rent arrears for more than six months. In addition, most in-tenancy private rent increases are capped at three per cent a year.
Last week the Scottish Parliament passed a final extension to the Cost of Living (Tenant Protection) Act, meaning a cap on private sector rents and eviction protections will be in place until March 2024 at the latest.
Citizens Advice Scotland social justice spokesperson Aoife Deery said: "The extension passed by the Scottish Parliament last week is welcome. Better protections and a fairer deal for tenants is something we all want to see, but it is crucial we learn from the implementation of this legislation to deliver long-lasting reform.
"We know from our evidence that the cost-of-living crisis is far from over, and we also know that this legislation hasn't had the intended impact for everyone.
"We've seen tenants having their rent increased by far more than the cap, and tenants being evicted illegally. This is against a backdrop of average rents rising steeply in many areas of Scotland, making it difficult for people to find alternative, affordable accommodation."
She said another tenant in the west of Scotland had sought help after receiving a proposed rent increase of more than 11 per cent, from £590 to £660, after being given a "Voluntary Rent Increase" document by her landlord.
Ms Deery said: "New rights for tenants are only as strong as their knowledge of them and their ability to exercise them in the first place. Otherwise people are at risk of being taken advantage of by rogue landlords.
"Likewise, good landlords who are trying to give their tenants a fair deal may fall foul of legislation simply through not knowing their responsibilities.
"What is critical now is using evidence from this period to develop a fairer rented sector with clear rules. Tenants and landlords must be more aware of their rights and responsibilities so they can easily access and are confident to access redress when things go wrong."
Comments
 0 comments
Want to join the conversation? Please or to comment on this article.