Craft beer needs to embrace 'nolo' trend to survive crisis
The craft beer market will have to adapt to the challenges set by the "nolo" alcohol "drinkstagramming" trends if it is to survive after the coronavirus lockdown, a report has claimed.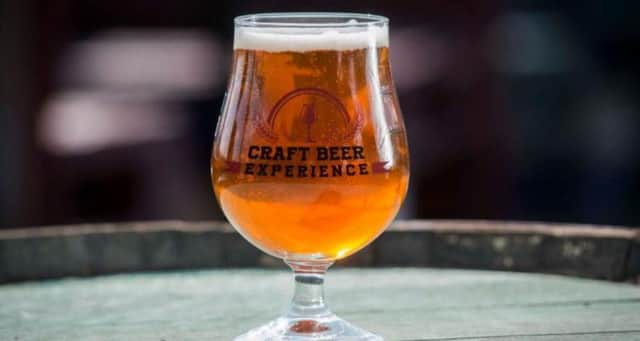 Increased competition from multinational brewers, and a trend away from drinking beer amongst the younger generations is stalling growth in the sector - even before the coronavirus crisis hit.
The warning comes as the report from accountancy group UHY Hacker Young found that the number of breweries in the UK has stalled for the second year in a row - dropping by one over the last year to 2,273 - as growth in the craft beer sector slows after a period of explosive growth.
The recent boom in craft beer has reversed the trend in closures that has been in place since the First World War when the number of breweries sunk from 3,556 in 1915 to 885 in 1939.
However, the study warned that the craft beer market may also be reaching saturation point amongst its existing core customer market and said that whilst craft breweries have been very successful at attracting 25-50s year-olds to craft beer, the newest generation of drinkers have not yet bought into the beverage in the same way.
It said that tapping into trends such as "nolo" alcohol - low or no alcohol content in traditionally alcoholic drinks - and making drinks attractive for people's Instagram feeds, known as "drinkstagramming" - could help turn younger people on to the drink.
James Simmonds, partner at UHY Hacker Young, said: "Consumer habits are likely to change even after the lockdown has ended, and brewers need to be able to capitalise on where consumers are now looking to buy their goods."
"Innovative new strategies and products may also be required for brewers to tap into the "nolo" alcohol trend currently popular with younger generations."
Mr Simmonds also called for government and local authority support to help the brewery sector through the coronavirus crisis, including an expansion of the Small Brewer Relief and a more sympathetic approach from local authorities in collecting licensing fees.
He added: "Stalling growth in the number of UK breweries is not the whole story – with the UK remaining one of the world leaders in craft beer."
"In order to help the sector bounce back as quickly as possible from coronavirus, the government should consider expanding the Small Brewer Relief to include a wider group of breweries. An increase in the level of business rate relief for brewers and pubs would also be welcome. Brewers should make use of this support available to them to scale up their online platforms, in order to increase their online sales directly to customers."