How the energy industry can tackle the rising costs we face
As ScottishPower confirms a raft of strengthened support for customers, its CEO of UK Retail outlines how the industry can work with Government to tackle the issue of rising energy costs in the future.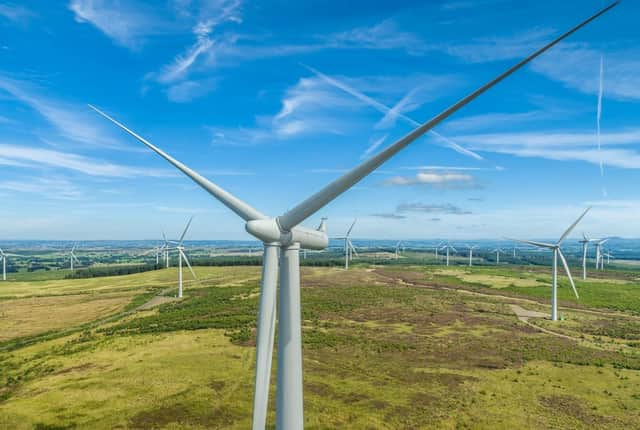 Find out how the industry can play its part to tackle rising energy costs, according to ScottishPower's Retail CEO
The news that a new Energy Price Guarantee will be set at £2,500 per year from October 1 for a typical household, in place of the expected energy price cap of £3,549 a year, may have brought some relief but there are still challenging times ahead.
Even with an immediate solution secured, the energy industry needs to play its part to tackle the issue at source, according to Andrew Ward, ScottishPower CEO of UK Retail. He heads the retail arm of ScottishPower, responsible for the final sale of electricity to the consumer, supplying gas and electricity to over five million households and businesses across the UK.
With many customers still facing higher bills than usual, ScottishPower has boosted its support – including a dedicated team of more than 100 advisors and a £5m hardship fund for the most vulnerable.
Andrew Ward: Strengthened support includes a dedicated team of 120 specially trained advisers to help the most vulnerable access help
And Andrew has called for government and industry to work together to ensure costs are affordable in the longer term.
Time to wean off fossil fuels
"We've welcomed the decisive action from the new Prime Minister and Chancellor to cap a typical household energy bill at £2,500 annually until 2024 with the introduction of the new Energy Price Guarantee which hopefully provides customers with some reassurance as we head into winter," he says.
"Although the media coverage is quoting £2,500, we need to remember that the actual bill value for customers will vary depending on their usage."
With the reasons behind the dramatic increases in energy costs becoming better understood - first the post-pandemic recovery as economies across the world revived, sending wholesale energy costs up, then the unfolding consequences of Russia's invasion of Ukraine – "what's become increasingly clear to everyone is that tough conditions for UK households would have gotten worse before they got better – and endured for longer than any of us could have expected way back at the turn of the year".
There is the opportunity to use this breathing space to bring on greener sources of power generation to avoid the same thing happening again.
Andrew adds: "Now at least we have an immediate solution in place for households and the energy industry needs to play our part too by leading a three-pronged attack to tackle the issue at source. That means weaning the country off fossil fuels, doubling down on cheap, clean renewables and, importantly, decoupling electricity prices from gas."
Improved support for customers
As well as working closely with the new Secretary of State and the Energy Taskforce to take forward the market reforms needed for the future, ScottishPower is doing everything it can to help customers who in many cases, even with the new guarantee on energy prices, are experiencing higher bills than they've been used to.
The company has strengthened support for customers this year with a dedicated Affordability Team of 120 specially trained advisers to help the most vulnerable access support. "They've undergone intensive training, and we've upskilled the rest of our call handlers too," Andrew explains.
"We're asking customers with more routine queries to use our web chat or online services where they can, to help our staff answer as many of those more urgent phone calls as possible. We've also updated our website with more in-depth information on the help and support that may be available."
Through a partnership with debt charity Step Change, customers can be referred for a comprehensive assessment of their situation and receive free, flexible debt advice.
There is also a £5 million Hardship Fund to help customers who are having difficulties paying their bills due to low income or other circumstances; the fund can help by clearing or reducing arrears on their ScottishPower energy account.
Vulnerable customers who may find it more challenging to manage their energy account can join the Priority Services Register: assistance can include communications in alternative formats such as large print and braille, gas safety checks, and a nominated person scheme to allow trusted friends and family members to help manage a customer's account.
"We have a long standing and established team of community liaison officers who can visit customers in their homes to offer in-person advice and support on matters relating to their energy account, including energy efficiency advice, where this level of support is needed," adds Andrew. "And we are continuing to work with partner organisations, including foodbanks, to provide help to prepayment customers in financial hardship. Last year ScottishPower provided customers with over £100k worth of meter credit through this initiative."
Despite the temporary respite unveiled earlier this month, it is vital that action is taken now to protect customers in the future, he concludes.
"There is no denying the scale of the cost-of-living crisis has struck fear in the heart of families across the UK and I'm pleased Liz Truss and her team have moved fast with a package of support that offers certainty for longer on energy prices," says Andrew.
"I'm sure it will offer relief for worried billpayers ahead of winter while Government and industry work together to ensure costs are affordable in the longer term. There is no time to waste."