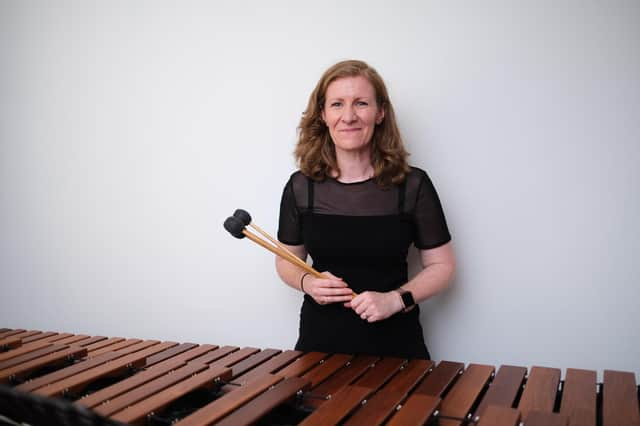 Kate, along with roughly three million other self-employed people across the UK, had previously been excluded from government support schemes despite having years of freelance work as a talented musician, with 20 years of experience under her belt.
Now, after almost a year without any access to support, Kate believes she might finally be able to access government support - with the Chancellor announcing 2019-2020 tax returns could now be considered for self-employed support.
"I'm still not really believing it to be honest," said Kate. "It has just felt like we've been continually ignored over the last however many months of this."
Like many others, Kate had been excluded on account of her 2018-19 self-assessment tax return which showed that she had earned more from PAYE employment that year than her self-employment.
She explained: "Up until 2018 I had a two day teaching contract with East Dunbartonshire Council until I had my daughter in May 2018. I thought then that this would be a good time to take a break and become self-employed, just to get a bit more of a work-life balance.
"I haven't taught since May 2018. But on the tax returns that they looked at I earned slightly more in those three years from PAYE employment. Before this, it's always just been a case of paying the tax on my teaching and then on my self-employment at the end of the year. I never really thought anything until until the detail was of the Covid support schemes for the self-employed were announced and found myself excluded by the 50/50 rule."
Kate said that while she is delighted at the thought of being able to access support like SEISS now, it may prove too little, too late for many.
A message from the Editor:
Thank you for reading this article. If you haven't already, please consider supporting our trusted, fact-checked journalism by taking out a digital subscription.