Just a few years ago, people didn't even know they needed these features. Now they're essential. Why? Because they save time and stress, and ease friction. They create efficiency that has transformed the way we use and think about these industries.
It takes somebody to look at the way something has always been done – over decades and decades – and find a way to make it better for the benefit of everybody. That's how progress is made.
Connectivity is in dire need of a similar revolution. It is a vital commodity, yet too many people have accepted substandard service from existing providers that aren't set up to meet their needs. People pay exorbitant fees for speeds they don't receive and it amazes me that nobody seems to question it. We wouldn't accept it from any other service, so why should we put up with it for something as essential as broadband?
Full-fibre broadband has opened a world of opportunity in terms of what users – and providers – can do. The wheels come off when that opportunity is wasted, as it so often is, by problems we all experience with broadband provision – dropouts, slow speeds, and poor customer service. They're all consequences of the same dilemma – networks built on legacy infrastructure that wasn't designed to support them.
The number one priority for almost everybody when it comes to broadband is that it simply works. However, we need to consider whether things are working as well as they could, and the capabilities of full fibre – with a high-speed connection between provider and customer – mean there is no need to accept things as they are simply because it's the way it's always been.
Modern life – in and out of work – requires a broadband service that works, and works well, but when there are problems people need a frictionless process that gets things back to normal as quickly as possible. They don't want to be stuck for hours on hold to a call centre only to be asked to follow steps they've already tried themselves.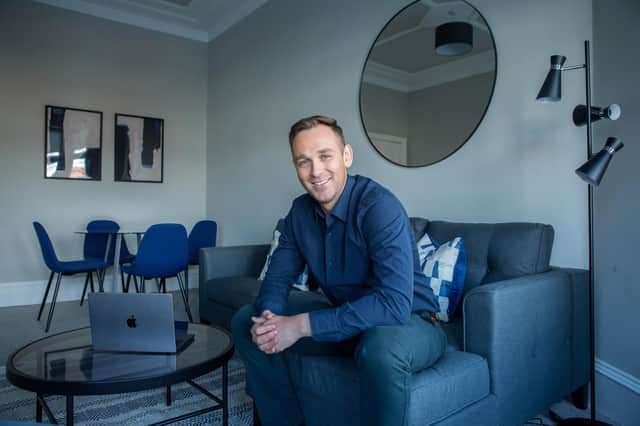 Think how amazing it would be if customer service teams knew what was wrong with your connection before you called. The capability is here – full fibre has taken us to the door – it just needs the right technology to unlock it.
A 2019 global study of more than 13,000 consumers found that more than 70 per cent expected companies to use technology to improve customer experiences. The main broadband providers aren't doing this.
Lip service
Many have apps, but all they do is act as a conduit to pre-existing services – usually a call centre – where the same issues arise. The technology doesn't truly serve the customer or improve the standard of service. It's essentially paying lip service to technological advancements. It's not enough to say, "we have an app" – you need to have an app that serves a purpose.
The big providers don't want to change because they say it would be too expensive and impractical to do so. They say the only way to achieve more than 90 per cent customer satisfaction is an astonishing number of highly skilled technical people helping normal people use a commodity. They say you need to upgrade your hardware regularly to keep up with technological advances – at huge financial and environmental cost.
I say none of that is true any more – all it takes is the vision, creativity and expertise to create a solution. The broadband industry as we know it was built on outdated analogue technology that had to make huge technical compromises that created many issues then, and certainly isn't fit for purpose now.
It leads to huge amounts of waste through proprietary hardware building layer upon layer of switching and routing, uses criminal amounts of power to run, and means customers don't get the service they deserve.
The industry needs to change, and at Brillband we have built software technology and a model that puts the requirements of the consumer at the core, not the provider. It's the direction the industry should have followed years ago. Our app-based software technology – the first of its kind – means the consumer has what they want – high-speed, affordable, and reliable broadband, allied to accessibility and customer service that is fit for modern living.
Simplification
The direct connection from provider to consumer means service levels can be monitored, problems identified and addressed quickly, and communication between consumer and provider simplified. User profiles mean services can be automatically optimised to suit an individual consumer's usage – be it gaming, streaming, work, or downloads. If it works as we expect it to, it can be rolled out around the world and change the way we think about broadband.
It's not just tech, it's people too. The technology industry is full of people from a diverse range of backgrounds and that's where the best ideas originate. To think differently, you have to be different, and that's the team we're out to build.
Glasgow is an incredible city where everybody genuinely cares and the perfect place to kick off this revolution. These are the values on which I wanted Brillband's customer service to be built, and the industry needs to follow – to put customers at the top, always the first consideration, and treat them and employees with fairness that everybody can buy into.
This will have the same impact that streaming had on the DVD rental – anybody who doesn't adopt it will be left behind.
It's more than 20 years since a Scottish company transformed the travel industry, making physical connection easier for everyone around the world. We're aiming as high by making online connectivity easier for everyone in the world, starting in Scotland.
Duncan Di Biase, founder and chief executive of app-based, full-fibre broadband provider Brillband