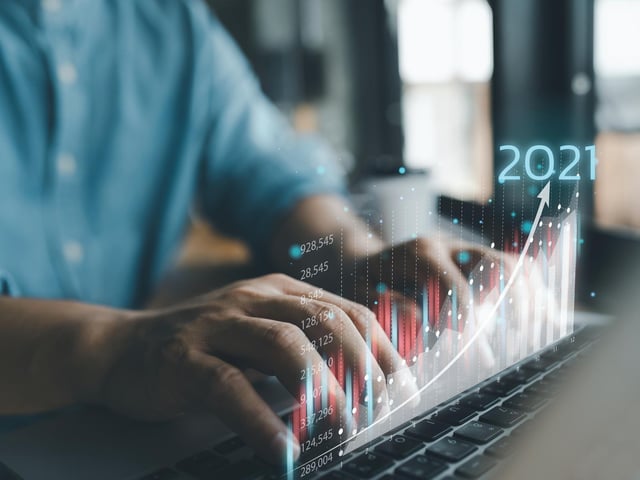 Picture: Shutterstock
Scottish Apprenticeship Week, which finished on Friday, is designed to spotlight how apprenticeships help businesses, individuals, and the economy.
The initiative, which is run by my organisation, Skills Development Scotland, showcases how companies can use apprenticeships to employ and develop talented workers. The benefits they offer firms are numerous – bespoke training to meet the organisation's needs, creating a more diverse workforce, or reducing employee turnover.
The Covid-19 pandemic has focused our minds and fast-forwarded our future, and we now rely on digital technology and the associated skills far more than ever before.
Despite the many unprecedented economic and health challenges caused by the pandemic, the tech industry remains relatively buoyant, playing a critical role in the country's recovery, with many employers still looking to add to the digital skills base of their organisations.
Companies need to be cyber aware and resilient. Any organisation, big or small, that has an online presence or uses digital processes, needs to stay safe and secure online. But a rise in cyber crime during lockdown has also led to a massive rise in demand for cyber security specialists.
The available pool of talent is under growing pressure, leading to more time spent on recruiting, less choice in the interview process, and spiralling costs to acquire that talent.
But there is a solution –apprenticeships offer a cost-effective way of creating and developing online security skills bespoke to your business, particularly as support funding is available through Skills Development Scotland. Also, the government agency is offering up to £5,000 for firms that take on an apprentice before Thursday, 25 March.
And apprenticeships are not just for new starts. Work-based learning can also be used for upskilling and reskilling existing members of staff.
There are digital apprenticeship frameworks, designed specifically with the tech industry in mind, for data analysts, software developers, creative media types, digital marketeers and IT operatives. But it's the cyber security apprenticeships that are most pressing and relevant now.
As noted, the pandemic has seen a huge rise in demand for digital skills, but it's also caused a huge increase in cyber crime. Last year, the National Cyber Security Centre defended Britain from an average of 60 attacks per month, while 46 per cent of UK businesses and charities reported a cyber attack during those 12 months.
And it's not just large organisations that are impacted. Recent times have seen a 14 per cent increase in cyber attacks on small businesses, with the average cost of a security breach for a firm of this size being in the region of £11,000.
According to the Open University, cyber security apprenticeships provide one of the most cost-effective ways to protect your business from such attacks. The distance learning provider has been delivering Graduate Apprenticeships in Cyber Security, including at postgraduate level, since 2018, and these programmes are increasing in popularity.
A tech-driven recovery is the way forward for Scotland and the rest of the UK. One of the selling points of apprenticeships as a reskilling tool is that staff are having to change their roles, and not just in technology. Apprenticeships will be a big part of that reskilling and upskilling, including the cyber sector, for years to come.
Claire Gillespie is sector manager for digital technology at Skills Development Scotland