Charity and social enterprise funder sees lending return to pre-pandemic levels
Social Investment Scotland (SIS), the "responsible" finance provider, said lending had returned to pre-pandemic levels but warned that many community organisations still faced "significant external challenges".
The Edinburgh-based lender's latest annual report and accounts show that investment activity by SIS Group, which comprises Social Investment Scotland and SIS Ventures, included £11.7 million of new loans approved and £16.1m of loans drawn during the past financial year. It said the strong numbers reflected the group's strategic action plan of "Turning up the Volume" post-pandemic.
The year to the end of March also saw the launch of two new funds - the Community Sustainability Fund, aimed at helping individuals and communities most impacted by the cost-of-living crisis, and the Social Enterprise Just Transition Fund, targeting social enterprises located in the north-east of Scotland and Moray.
Alastair Davis, chief executive of SIS Group, said: "We are as determined as ever to deliver our mission to connect capital with communities, to make a real measurable and sustainable impact upon people's lives. Social enterprises and community organisations are pivotal to so many in their communities.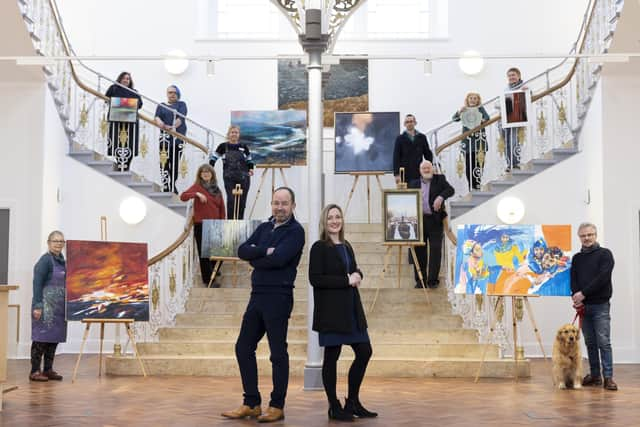 "We see this daily and understand the importance we play in helping support this tremendous impact. However, many of our customers still face significant external challenges including, most pertinently, the cost-of-living crisis. Support from SIS and our partners remains absolutely vital to helping our customers not just survive but thrive and deliver more benefits to those who are most in need."
During the year, SIS also continued to oversee and fund manage the Scottish Investment Fund on behalf of the Scottish Government, the Asda Community Capital Fund, Third Sector Resilience Fund and the Affordable Credit Fund, on behalf of the Carnegie UK Trust and the Scottish Government.
As well as the new loans approved and money drawn, the group oversaw £1.3m of new investments from the Scottish Social Growth Fund (SSGF), including investment from the Scottish Government, Big Society Capital and the University of Edinburgh. A further £1.3m of equity investment from SIS Ventures supported "high-growth and high-impact potential, mission-led businesses".
SIS will release its annual impact report later this month, highlighting the difference it has made to customers and communities across Scotland and the UK over the past year. Social Investment Scotland was established in 2001 to provide a new finance model for Scotland's charities and social enterprises. Since then, it has invested more than £133m. Loan finance via SIS is available from £10,000 to £1.2m and is aimed at community enterprises and social businesses that might find access to finance from mainstream providers difficult.
Ken Barclay, chairman of SIS Group, said: "In line with our aim of 'turning up the volume', SIS has delivered a more rapid deployment of credit and a number of new funds for our customers. As the Scottish Government presses ahead with its vision of transitioning to a wellbeing economy, Scotland's social enterprises are well placed to play a key role. However they can only do so if they continue to receive the investment, support and recognition required to deliver for their communities and for Scotland."
Comments
 0 comments
Want to join the conversation? Please or to comment on this article.