Bruichladdich Distillery co-founder Simon Coughlin stepping down after 23 years, credited with reviving Islay spirits-maker
A pivotal figure behind Bruichladdich Distillery is set to officially retire today after nearly a quarter of a century with the Rémy Cointreau-owned Hebridean spirits-maker, which says he leaves an "incredible, long-lasting legacy".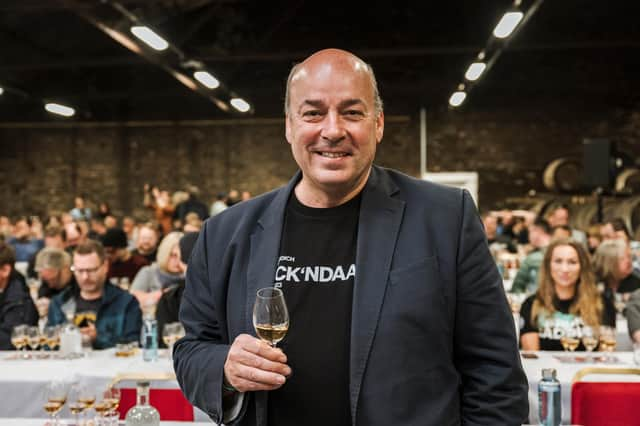 Simon Coughlin is credited with resurrecting the distillery in 2001, having the previous year alongside co-founder Mark Reynier bought and rejuvenated the then-mothballed facility, together with master distiller Jim McEwan developing three single malt brands: Bruichladdich, Port Charlotte, and Octomore.
The inception of The Botanist, the first Islay dry gin, came in 2010, and it is currently the fourth-largest selling super premium gin globally, according to the firm, which was bought by Rémy Cointreau in 2012, marking the French company's return to the single malt Scotch whisky market.
Coughlin stepped down from the role of Bruichladdich Distillery chief executive in 2017 to lead its whisky division and serve as a member of the Rémy Cointreau executive committee, heading up the acquisition of two international single malt businesses for the group, namely Westland (Seattle, USA) and Domaine des Hautes Glaces (France).
Bruichladdich now says that over the past two decades Coughlin has been integral to its growth, and it is now home to just under 100,000 casks, exports more than a million bottles of single malt Scotch whisky, and is Islay's largest private employer, continuing to distil, mature, and bottle all its single malts exclusively at its base on the southwestern tip of the island.
The distillery was originally established in 1881 by the Harvey brothers, and survived periods of closure including world wars and economic uncertainty, only to be shuttered for seven years in 1994.
Coughlin said some of the early years reviving the operation were taxing, adding: "It was undoubtedly a steep learning curve, but having a laser sharp focus and never compromising on our vision has got us to where we are today." He had previously spent his entire career in the premium drinks industry including at various fine wine merchants in London, and is a co-founder of Murray McDavid, a Scottish independent whisky bottler and broker.
Current Bruichladdich chief executive Douglas Taylor said: "Simon leaves an incredible long-lasting legacy, following 23 years of dedicated commitment to project Bruichladdich. He and his fellow founders challenged the status quo when it came to resurrecting this distillery in 2001, and his unwavering courage and steadfast belief in authenticity, provenance, and traceability are at the heart of our DNA.
Inspiration
"Simon has been an inspiration to many inside our business and across the world, inspiring a generation of distillers to embark on their own entrepreneurial journey. As the final founder to retire, Simon leaves Bruichladdich in an incredibly strong place and we thank him for everything he has done. I carry the torch forward into our next chapter with honour to ensure we build on his legacy."
Bruichladdich also notes that during Coughlin's tenure, it became the world's first Scotch malt whisky and gin distilleries to receive B Corp certification, and is working towards decarbonising distillation by 2025, while championing soil improving practices and regenerative agriculture and exploring the feasibility of green hydrogen energy on site. It also recently unveiled a new design for its aqua Classic Laddie single malt, with the optimised glass bottle containing an average of 60 per cent recycled glass, for example.
Comments
 0 comments
Want to join the conversation? Please or to comment on this article.