British Gas owner Centrica announces record profits boosted by soaring gas prices amid soaring energy bills
The boss of British Gas owner Centrica has defended the massive spike in his company's profits amid heavy criticism, saying it will help the company keep bills lower for customers and invest in the green transition.
The business revealed a more than tripling of adjusted operating profit on Thursday, hitting £3.3 billion last year compared with £948 million in 2021. The profits sparked anger from campaigners and politicians who say that companies are benefiting from the same high energy prices that are forcing people to choose between heating their homes or feeding their families.
But chief executive Chris O'Shea said he would use the profits to help customers and the environment. The company also announced a major handout to shareholders.
"Profits at Centrica have a purpose, and that purpose is net zero, that purpose is helping customers having lower bills going forward," he said. The profit overwhelmingly came from Centrica's nuclear power plants and its energy trading arms.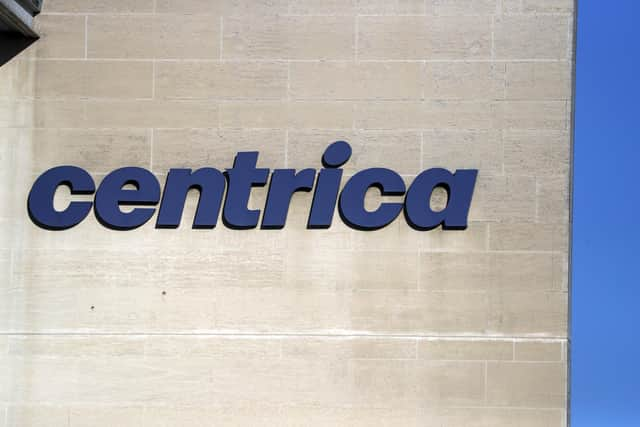 Profits at British Gas Energy, which serves 7.5 million households, dropped by 39 per cent to £72m. Trades Union Congress general secretary Paul Nowak said the energy market in Britain was broken.
"While millions of families struggle to heat their homes, firms like Centrica are raking in monster profits," he said. "Privatisation has been a disaster for hard-pressed households. The only real winners have been shareholders who have creamed off hundreds of millions in dividends."
Mr O'Shea again apologised for the behaviour of subcontractors who had broken into people's homes to force-fit energy meters. The scandal sparked an urgent inquiry by regulator Ofgem and has seen most energy companies pause the practice.
The chief executive said it was vital to help people afford their energy, food and other bills following the revelations. "I think what we need to do is to have a proper debate on what we want to do as a society to support those who can't pay their bills," he said.
"It goes beyond energy, it goes towards food, it goes towards rent, it goes towards mortgages, it goes towards council tax. There are clearly a bunch of people in the UK that are struggling to pay the bills."
Stripping out its Spirit Energy businesses that were sold, underlying earnings for Centrica jumped to £2.8bn from £392m the previous year.
Centrica's nuclear energy division made a profit of £724m, compared with a loss of £38m a year earlier, as the average amount that it was able to charge for its electricity tripled.
The company also raked in £1.4bn of profit from its trading arm, which speculates on energy prices – a stunning 1,900 per cent increase from the year before.
Mel Evans, a campaigner at Greenpeace, called for the energy windfall taxes to be expanded to energy trading. Centrica also made £245m in profit from its North Sea drilling operations, up from £68m the year before.
The earnings haul for last year has stoked anger over a run of massive profits notched up in the sector and reinforced calls for greater windfall taxes.
Trade union Unite hit out at "rampaging energy profiteering" and Centrica's treatment of customers.
Unite general secretary Sharon Graham said: "British Gas owner Centrica has been coining it in from our massive energy bills while sending bailiffs to prey on vulnerable consumers the length and breadth of the country. These energy companies are showing us everything that is wrong with the UK's broken economy.
"Rishi Sunak should get a grip – pull the plug on rampaging energy profiteering, impose a meaningful, tough windfall tax and give the NHS a pay rise with the proceeds."
Centrica said it paid nearly £1bn in tax relating to 2022 profits. But it also revealed it handed out bumper returns to shareholders, with plans to boost its share buyback programme by another £300 million and paying out a full-year dividend of 3p a share.
Dr George Dibb, from the IPPR think-tank, said: "These profits, which are then being transferred directly to shareholders via buybacks and dividends, are a direct transfer away from bill-payers during a cost-of-living crisis.
"It is time to introduce a tax on share buybacks and use those revenues to support public services."
Shadow climate secretary Ed Miliband hit out at the Government as he promised Labour would introduce a "proper" windfall tax on energy companies.
"It cannot be right that, as oil and gas giants rake in the windfalls of war, Rishi Sunak's Conservatives refuse to implement a proper windfall tax that would make them pay their fair share," Mr Miliband tweeted.
"Labour would use a real windfall tax to stop the energy price cap going up in April."
Comments
 0 comments
Want to join the conversation? Please or to comment on this article.