International Consolidated Airlines Group (IAG) posted a slim first-quarter operating profit of €9 million (£7.9m), compared with losses amounting to €718m (£629m) in the same period last year. Revenue reached €5.9 billion, an increase of more than 71 per cent year-on-year. Fares were up by 10 per cent, but fuel prices increased by around 35 per cent.
The group attributed the financial results to "ongoing strong customer demand across all our airlines", which consist of Aer Lingus, British Airways, Iberia, Level and Vueling. Profit expectations for the full year were also upgraded, as demand for summer bookings holds firm.
Chief executive Luis Gallego said: "IAG has delivered a strong first-quarter financial performance as group airlines recovered capacity to close to pre-pandemic levels. Iberia contributed a record first-quarter profit and all our airlines performed above expectations, benefiting from robust demand and a lower fuel price in the quarter. We are seeing healthy forward bookings, with leisure demand particularly strong, while business travel continues to recover more slowly."
Gallego insisted that IAG's airlines have enough staff to cope with demand over the coming months, but expressed anxiety over recruitment levels at Heathrow airport. He said: "We are a little concerned about Heathrow... because usually the forecast we have about the passengers we are going to fly during the summer is higher than what they think, so we are a little worried about that. We hope they have the resources."
He added that he is "very worried" about further French air traffic control strikes, which affect many routes including a number going to and from Heathrow.
Sophie Lund-Yates, lead equity analyst at investment platform Hargreaves Lansdown, said: "British Airways owner IAG has landed a first-quarter underlying operating profit for the first time since 2019. While all pandemic headwinds aren't fully in the rear-view mirror, namely that business travel, which IAG is highly exposed to, remains sluggish, the group's in much better shape overall.
"About 80 per cent of expected summer-quarter revenue has been booked, as consumers continue to prioritise time away despite the considerable pressures on income. On average, planes that took off were 81.5 per cent full – which is a meaningful improvement and vastly improves the per-seat unit cost for the group."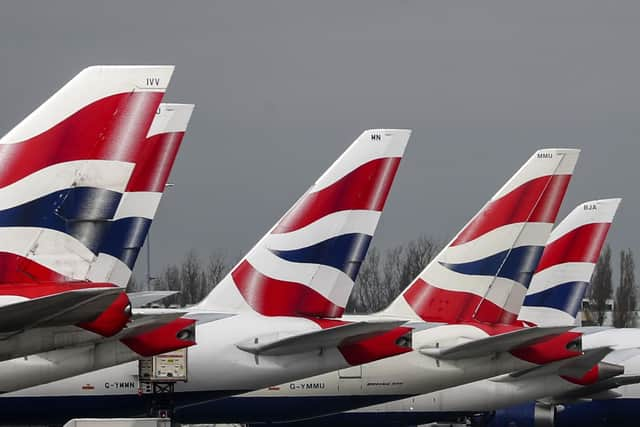 Adam Vettese, an analyst at social investing network eToro, noted: "British Airways owner IAG's profit upgrade will be welcome news for investors that have had to buckle up while the firm twists and turns over the past few years. IAG and airlines more generally have been plagued by pandemic shutdowns and then capacity issues in the aftermath. The firm seems to be soaring away from these problems now, however, as leisure demand has fully recovered despite cost-of-living worries, which for now appear ungrounded. British Airways itself is now back in profit for the first time since 2019, although broader business demand is still sluggish."