Bitcoin, the 'currency of the internet' is going mainstream - Jim Duffy
Forgive me if I seem little over-excited, a little too carried away. Not just because January is well gone or that I've well and truly worked off Christmas dinner. No, I'm a little unbalanced as this week is probably one of the most exciting weeks in crypto. And by crypto, what I mean is that new global market of 21st Century stocks that trade 24/7, seven days a week and are not yet fully discovered. But, this week, that is all about to change.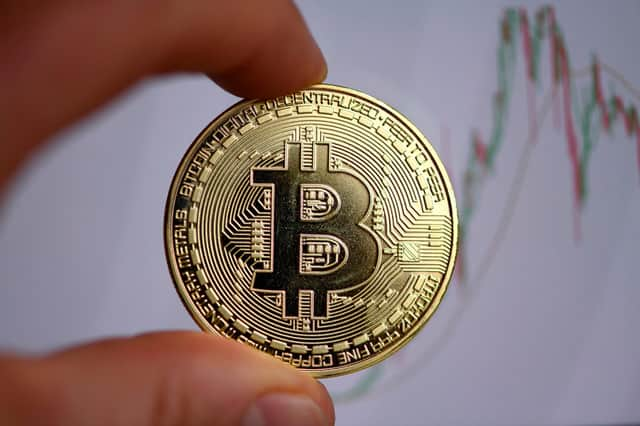 Two of the biggest webinar conferences are taking place where Bitcoin and other cryptocurrencies are making the headlines. And while for many years terms like crypto-wallet, blockchain and HODL where only spoken by nerds and early adopters, they are becoming more mainstream. Timing is everything and right now, Bitcoin is about to become one of the most popular terms in modern day lexicon. In short, this "pristine" hard money that was owned by techie-heads is now recognised as one of the most important human engineered inventions ever. More significant than the wheel or the motorcar.
In Asia all week Binance, a popular cryptocurrency exchange, is hosting keynotes, guest speakers and fireside chats online. The aim of this conference is to heighten awareness of what is going on in the cryptosphere, while proving the opportunity for tech entrepreneurs like Charles Hoskinson of Cardano to make announcements and updates on his project. To be clear, Hoskinson has spent five years building "the world's new global financial system." I definitely want to find out more on this one. If I worked in finance, I would too.
Then today and tomorrow we have the MicroStrategy conference, which is mind-blowing in its magnitude. Its CEO, Michael Saylor has put together an all-star line up of presenters and speakers. But, while the Binance conference is geared at all genres of investors and even the mildly curious, Saylor's gig is, for me, the big one. This will create a step change in how Bitcoin is viewed, bought, stored and considered by America's Elite. Many of whom by the way are already 'stacking sats", a term used by Bitcoiners to refer to simply buying Satoshis, units of account in Bitcoin, whenever and wherever they can. The stage is set for corporate America to light the blue touch paper on Bitcoin, sending reverberations all the way down Pennsylvania Avenue to President Biden. In short, this could put long-term pressure on the dollar.
Having already written the playbook in how to buy Bitcoin via his company, keep it all legal, store it safely for the future, while reporting it accurately on his balance sheet, Saylor is trailblazing the unique qualities of Bitcoin as money and a store of value. He has caught some attention too. Ray Dalio, Elon Musk and others have been watching Saylor closely as he has switched his Treasury policy from dollars to Bitcoin. If I say that so far it has worked, it may be an understatement. Saylor has made over $1 billion within months. Profits that would have taken him twenty years to generate in his software company. This is what has stoked the interest of the big boys and girls. From Guggenheim, Mass Mutual and Blackrock, interest is bubbling away. This week's conference will make it froth like an Edinburgh barista creating a milky latte for his favourite customer.
It is reported that 2,000 business owners have signed up to hear the best in the industry talk Bitcoin and find out how to make allocations in a slick manner on their balance sheets. Saylor commented earlier this week, "I have never seen so many CEO's sign up to attend one of our events." And this means only one thing.
Bitcoin will, in my opinion, suffer a supply shock, rocketing its price within the next few months. Remember, there are only ever going to be 21 million coins. Governments can't "print more" on a whim. Already, thousands of these coins are being bought, taken off exchanges and put into cold storage by "whales" or family offices who are in the know and ahead of the game.
But, it means more than just an appreciation in its price. Bitcoin is at optimal timing in its journey to be recognised as an institutional grade investment that will at some point be ready for ETF status. This is why I am excited. I invite you to find out more on Bitcoin or as Saylor calls it the "currency of the internet." Even just to impress the kids.
Comments
 0 comments
Want to join the conversation? Please or to comment on this article.