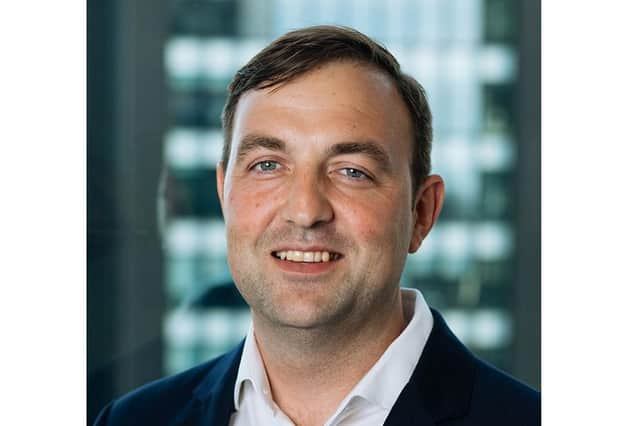 Indeed, whisky cask investment has proved to be a high-performing asset class, with prices reaching new highs in recent years. Ultimately, it is a low-cost and highly secure alternative type of investment.
At the recent 2023 Scotsman Annual Investment Conference, I sat on the Alternative Investment panel, discussing the various options for alternative investment, including how we source and manage fine single malt whisky casks for clients at VCL Vintners.
I was joined on the Alternative Investments panel by Owen McLennan from Dentons and Laura Mathieson from Savills, to discuss legal advice and regulation surrounding alternative investments and the Edinburgh property market. Host, Gordon Chree, brought up Bitcoin as a fast-growing alternative asset.
Traditional assets, such as stocks and bonds, are an easier route for most investors because they are already familiar with how they work. Turning to alternative assets is a no-brainer once you review the benefits they can offer, shown by the growing interest and popularity.
Alternative assets, including whisky, sidestep the unpredictable nature of traditional assets like the financial sector which has recently seen various changes with the bankruptcies of Silicon Valley Bank and Credit Suisse. Instead, alternative assets offer more certainty and security as a more stable investment choice.
The audience, made up of mostly traditional investors including cash holders and trade investment professionals, were interested in two aspects of whisky cask investment: whisky's track record and the fees that come with the storage of whisky casks due to it being a physical product. This is unlike other more common assets like stocks and bonds. Due to the process involved in warehouse storage, there is a low risk factor of counterfeit whisky casks. Regulation requires a unique cask number provided by HMRC to authenticate the cask's legitimacy, preventing counterfeit whisky casks from being produced.
At VCL Vintners, we challenge previously held conceptions about whisky, such as it being a drink enjoyed by a certain age and gender. Instead, we've changed the narrative to it being a valuable alternative asset class accessible to a diverse mix of investors across all ages, genders, and nationalities.
The turnout at the Scotsman Conference showed there is a clear appetite to invest in alternative investments to diversify portfolios. This is particularly the case for retail investors who have maxed out their ISAs and are seeking a more tax-efficient alternative to property buying. With the cost-of-living crisis and the rise of inflation, whisky offers security in an ever changing economic landscape. Its maturation process will consistently grow whisky's value over time regardless of external factors such as banks collapsing or wars. Most assets cannot predict what the next year will look like. However, whisky casks will always be more expensive a year on.