The business, which claims to be the world's first single estate distillery producing vodka, gin and whisky using ingredients grown on its 2,000-acre farm, says it has completed the latest stage of its plan to be the world's first green-hydrogen-powered distillery with the installation of a new one-megawatt wind turbine, having secured planning permission last year.
It added that it comes after it has already distilled Nàdar (which it says is the world's first "climate-positive" gin and vodka products that are being used by the likes of hotel giants Hilton and Marriott across the globe to create sustainable cocktails) in partnership with the James Hutton Institute and Abertay University and winning the Excellence in Sustainability prize at the Scottish Whisky Awards.
Arbikie added that it is now working with Locogen and Logan Energy to power its distillery with green hydrogen (taking electricity from the wind turbine to split water in an electrolyser) that will be used in its hydrogen-compatible boiler and reduce its carbon footprint.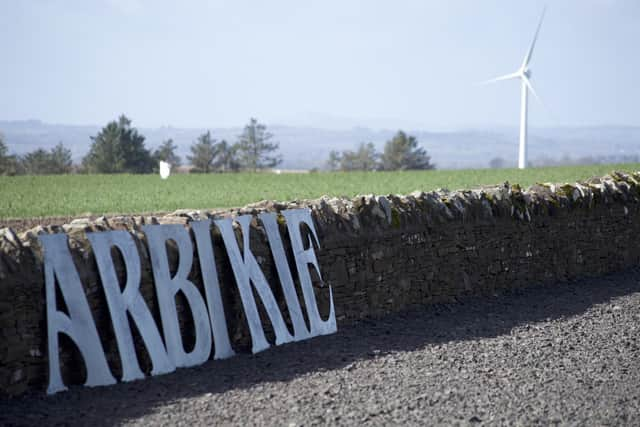 Iain Stirling, director of Arbikie Highland Estate, said: "We are delighted to pioneer the use of green hydrogen in the distilling industry. As the latest custodians of our family farms and distillery it's very important to our family to be as sustainable as possible." Additionally, the firm has opened the Arbikie Distillery Experience visitor attraction next to its distillery at Lunan Bay.